Hi All,
I have 3 columns of boxes in Lightburn measuring 200mm in width with the x positions set to 0, 203 and 406 so in Estclam I only have to cut the 1st and 3rd box which leaves me with the 2nd box automatically cut out as I cut out box 1 and box 3 as parts so the 3mm gap between each box is for the endmill.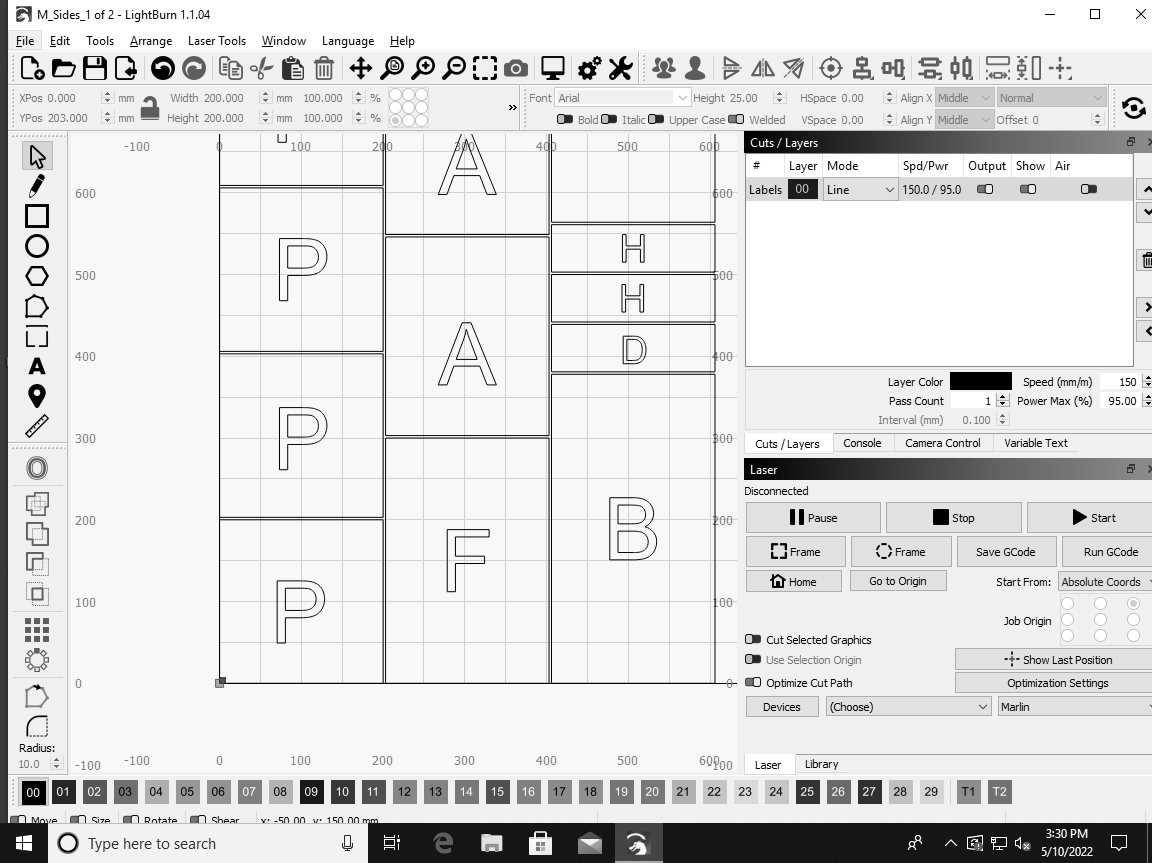 In Estclam I open the DXF and create 2 large boxes (column 1 and column 3) using the parts and hand pointer like below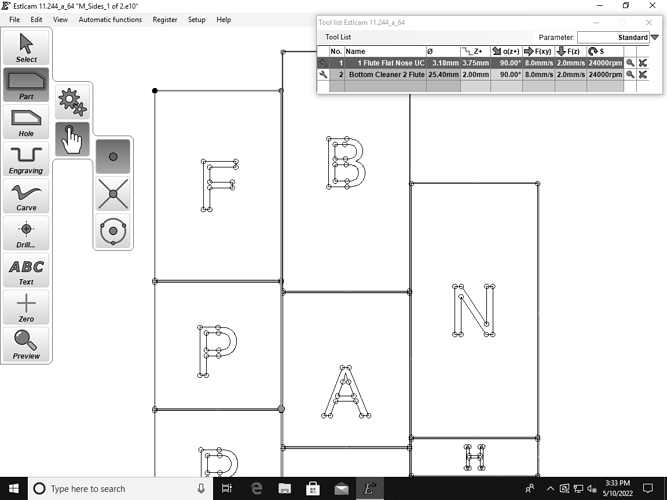 After cutting the parts out I have noticed that column 1 and column 3 are 197mm in width and column 2 is 200mm in width so column 2 is correct but the others are 3mm too narrow. Am I doing anything wrong or is it an Estclam error? I'm sure I could just extend the box 1 and box 3 by 3mm in Lightburn but I shouldn't have to so would rather know if I'm messing up somewhere.
Thanks