Is anybody making/selling lowrider flat parts?
If anyone has some time to cut a few sets I would love it!
Just cut my set yesterday during my snow day. Going to assemble the machine hopefully this weekend.
How many sets do you need while I still have it set up?
Robert, I just put two sets up and one is gone already.
Chris, if you want to make a set or two I am pretty sure they will go. I am having a hard time keeping up right now.
Sounds like a case for arbitrage. I'll take ten and sell them on amazon for 2x the price!
After I look up that word I am sure I will have a witty reply.
Oh, you should listen to the planet money podcast. They follow someone who's whole company is buying things on sale from target and toysrus and sells them on amazon and ebay. There are apparently a ton of them out there, amd it upsets the big retailers because they are buying the loss leaders that are meant to get people into the store and build brand loyalty. Similar to people selling tickets for sold out shows.
So i have all the parts i need, i am just waiting for Lowrider CNC Flat Parts to get in stock. If you guys are cutting any let me know. ty
Since Ryan doesn't seem to mind…I have a set I cut last August that are just gathering dust because I haven't had time space (or money for SS rails) to work on it.
[attachment file=58294]
I could disassemble them and sell you just the flat parts if you want. Drop me a private message if you want to work something out. I can always cut myself another set when I come up with time/space/money to finish it…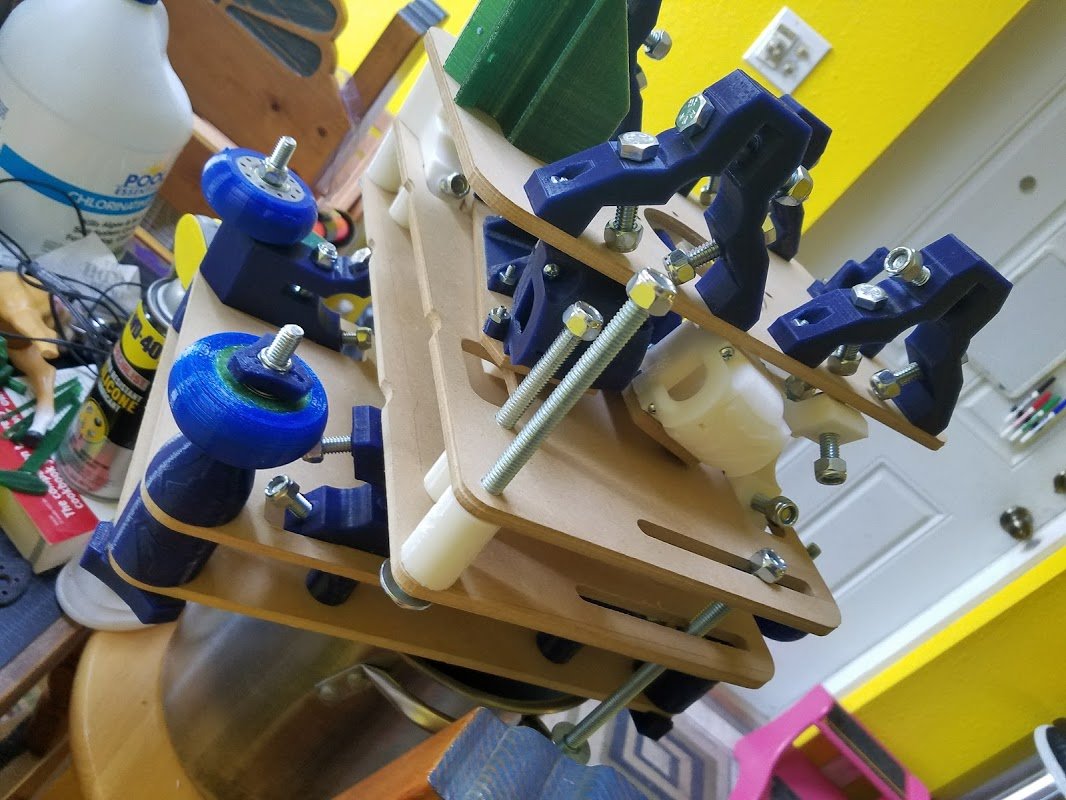 That would be great! i don't want to over step, i know he is running a business, but if he is okay with it then i will message you.
No please do help each other out with this one! I have an outstanding quote to get these made. I really hope to hear back in the next day or two. I just do not have the time to make these right now. I am trying to figure out the best way to run my biz to free up some time. Sort of a transitional phase.
Oh and the PM are off right now…spam issues. If you want to get a hold of each other you can each use the contact form and I will get you two in touch with each other.
just sent you a message Ryan, through the contact form. ty
If anyone needs parts in oceania I can probably help out.
Can anyone make me the 3d printed parts and the cnc parts?
Also if anyone is selling the kit I'm looking to buy one.
Hi Friends -
This being my first machine, I can't cut them myself! I would love a set of the new version lowrider flat parts. All the rest of my pieces have been ordered, and I'm really excited to assemble this guy!
You missed them they were in stock until about an hour ago. Ones I get them packed and shipped I will cut a few more sets this evening.