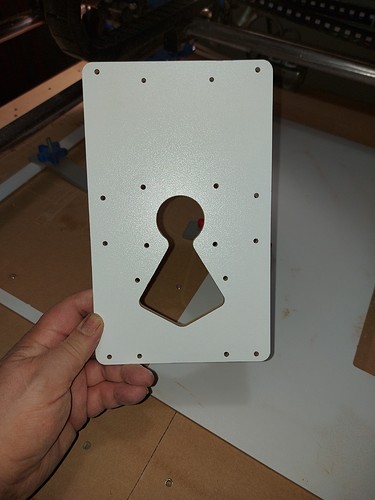 So, my very first LowRider2 part. I was going to do it in plain 1/4" MDF, but I had a piece of this with the melamine of adequate size and decided to use it instead. I will be applying sealer to the edges to protect it… or spray paint maybe.
This is the variation I found for the Makita RT0701C. (Thingiverse 3257573) because that's what I intend to use in it.
I'm not going to hurry this build, or at least I don't intend to for now.
Aside from the mods for the Makita, I'll try a nice standard build and see how that goes. My other thread about doing a rail (Or not) might get called into play, depending on how building the table goes.