Ok. This is something else…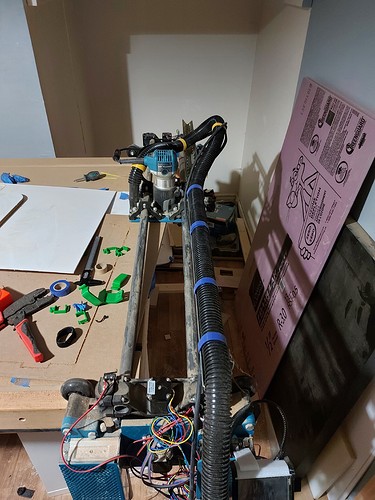 I had the velcro tape in my bag of networking goodies. I added the plastic sleeving to the X motor cable, and strapped it to the dust hose I am printing clips for the router power cable which will clip it to the hose for about 2' and then to the angle to the table edge.
My wiring at the SKR is still a tangle until I finalize a few more things but it is functional.