Thanks in a million

I was just checking out your files when it struck me: why not mount the limit switch directly to the "SKR Pro mount" you´ve designed earlier? Sure it will be a large part that on one side will have no other option then to mount the switch…
I think it would be just a matter of drilling 2 holes here: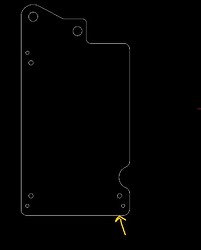 Bummer! I had something similar yesterday when testing with a pen (still not used the machine for something else). On one side the cabling was locked below one of the wheels, so it couldn´t lift that side on the Z axis. Obviously it took me two seconds before realizing this. One side kept going up, the other one stretched the coupler. Still hoping that it hasn´t caused any issues.
I am far from an engineer, but I think that´s because the Z end is horizontal instead of vertical. I believe that´s on it´s weakest point. If you would rotate it, or add something vertical instead of horizontal, it would be stronger.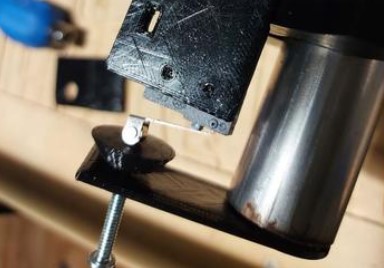 not sure if you understand what I am trying to say. So let me give an example by 4noxx, his endstop is vertical giving more strength for downwards force.