Few minutes back, the delivery guy had a surprise for me.
The 60mm wheels and spacers finally arrived.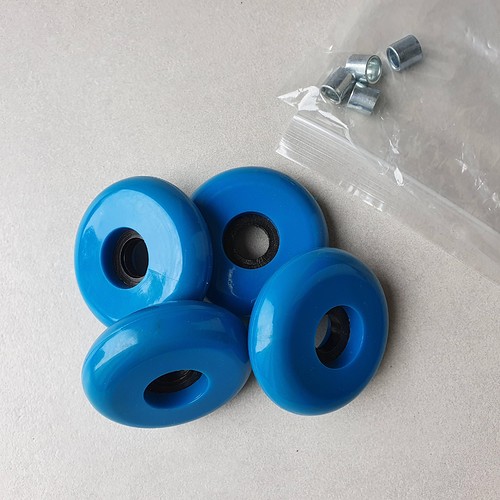 I do wonder, for some obvious (and not obvious) reason, the residue is on the wheel side where it will roll. It sticks out a few millimeters.
Will this cause issues during usage?
I imagine the wheels might wobble when it rolls over the residue.
Did anyone sand these, or do you just ignore it as it might wear off over time?