When I built my Lowrider, I sacrificed my existing Paulk workbench for the space I needed**. While I've been enjoying the large format CNC, I definitely miss the huge workspace on the Paulk for assembly, clamping, etc. I built this modified Stanton Bench for my lowrider to reclaim some of this space when the CNC is not in use.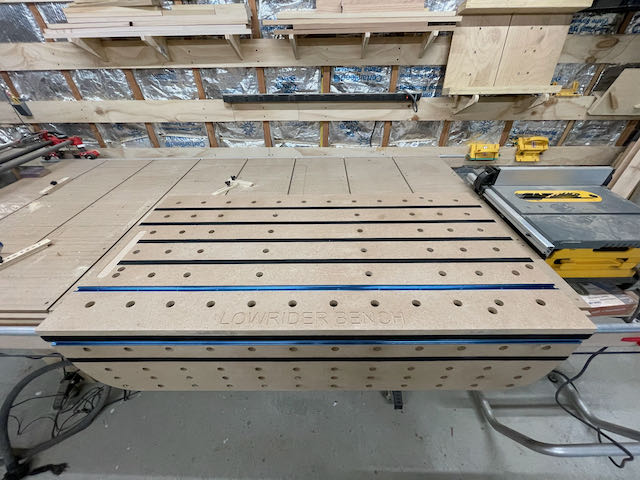 Dave Stanton has a nice YouTube Channel and sells plans for his Stanton Bench online. It's designed to turn any table into a functional workbench by sliding on with bench cookie supports. It's setup for tracksaw work and makes a great crosscut station with a few benchdogs and 2 track clips that put the edge of the track flush with the edges of the table.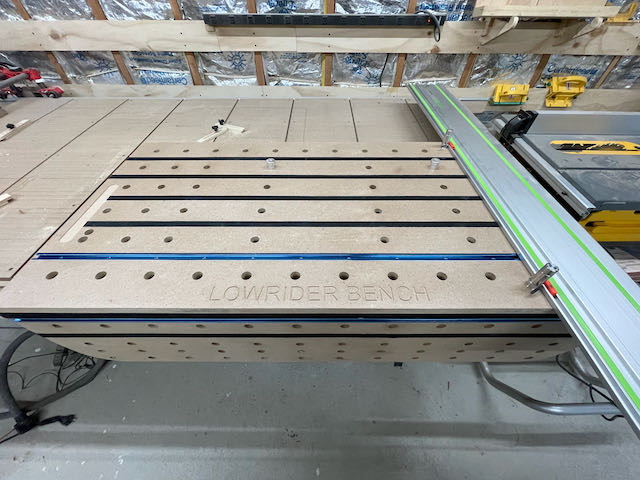 It has 2 T-Track sections and 6 non-slip cushioning strips to hold things secure when working on them.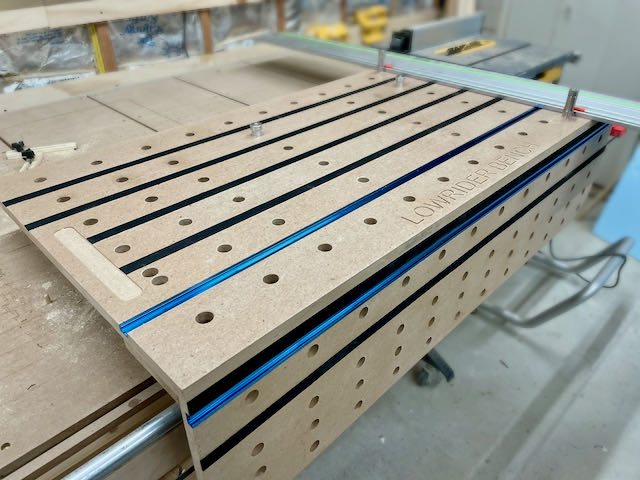 The table slides on and off from the side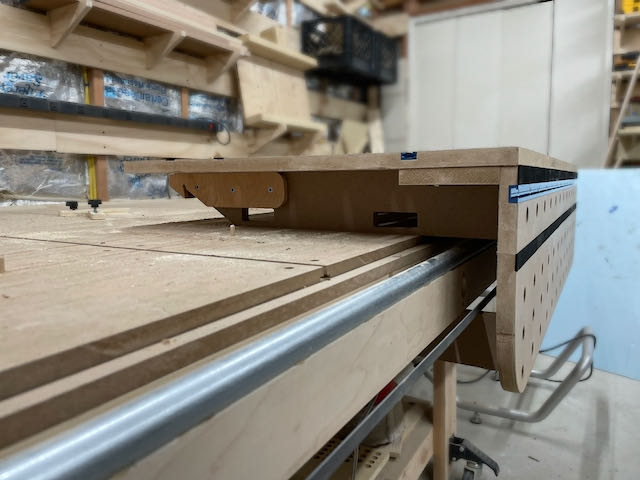 One of the issues I had with trying to just use the Lowrider table as a work surface was that I was constantly contacting the belts. I feared over time that I would either accidentally damage it, or just prematurely stretch it. The nice thing about the Stanton bench is that it has a front 'skirt', and I modified the plans to have legs that stop around the belt instead of the bench cookies, protecting it from my fumbling: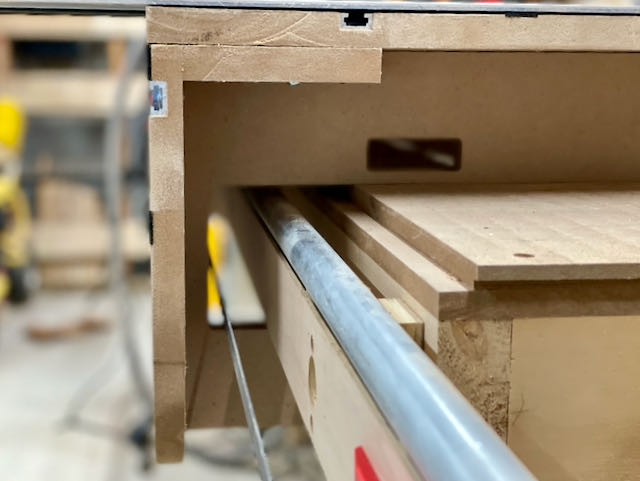 While I can leave it on when using the CNC for small jobs, for bigger jobs it slides off and has 2 french cleat hooks built into the legs for hanging on my french cleat wall. I'll probably use it as a huge iPad stand for CNCjs: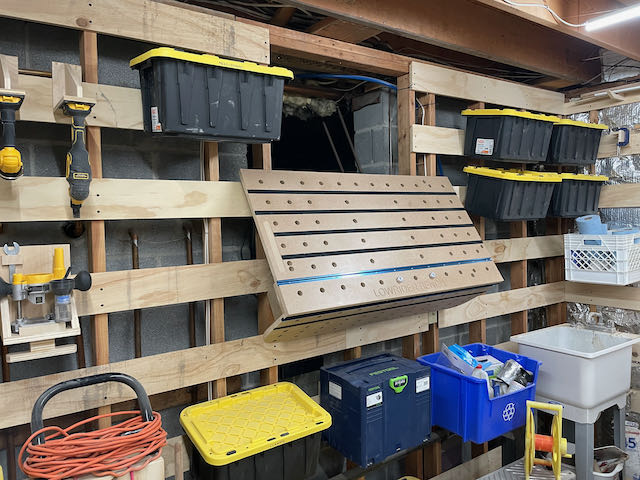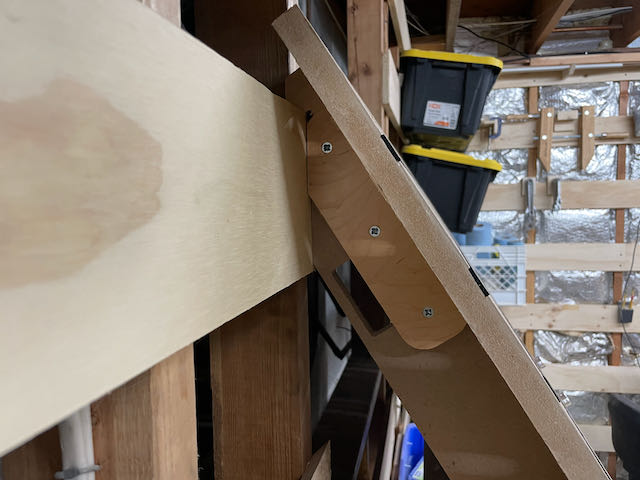 ** For anyone wondering, I did not trash my paulk bench, just turned it into a double-decker miter and router table with cheap 2x4 Basics work bench legs: