Buildin a lowrider. Gunna strap a plasma torch on it. Hopefully it'll work. Hopefully it'll be awesome.
The table is finally starting to look like something. I think it needs racing stripes.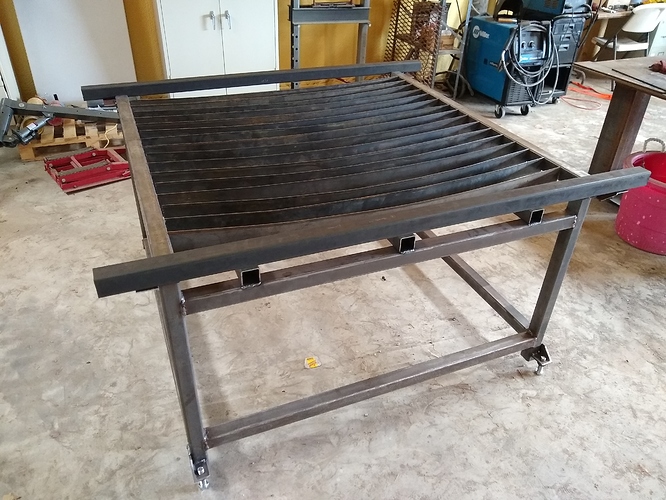 4'x4'+ cutting area. I'll be running linuxcnc with the plasmac configuration, a mesa 7i96 ethernet breakout board and a mesa thcad-10 for torch height control.
I'm closely mirroring @uthayne's build. I've been picking his brain for months now.