I realized my x gantry was low in the middle and thought it might be the conduit so I replaced the two bars with very straight conduit. Once the gantry was assembled I checked it with the edge of my level and everything was straight. Once I got everything back together the sag was back. the carriage position has no effect on it. It has about a 1.5mm low spot in the middle.
My table is very flat and and the min and max z heights are within .04mm of each other. its hard to show with the pics but maybe they will help. I have no idea what could be causing this.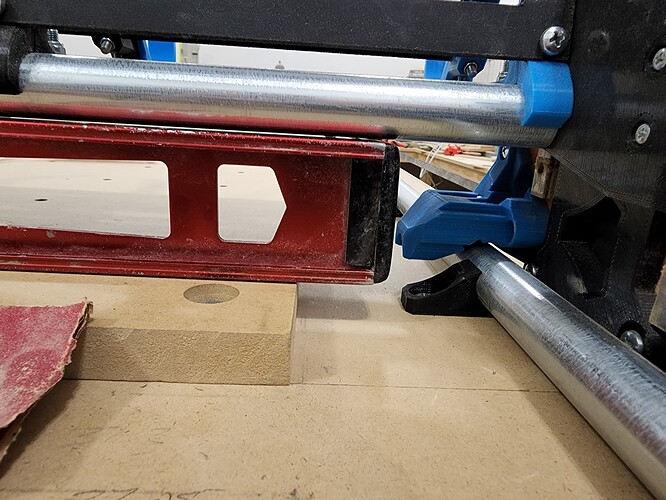 Uploading: 20220908_162338.jpg…
Uploading: 20220908_162351.jpg…
Any Ideas?