After all this time, I've finally made a sign. Poplar with black paint.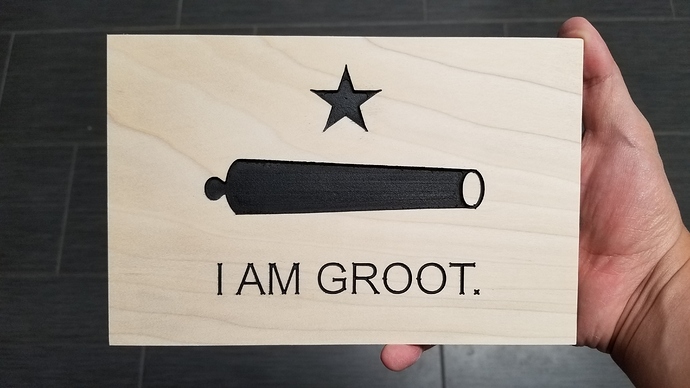 I am usually more interested in "experiments" but this idea just struck me out of the blue and I just had to make it.
I surfaced my spoil board after updating my test pattern generator to make the surfacing gcode.
I hit it with a bit of clear coat to prevent wicking of the black paint into the wood, then came black and then a lot of sanding to remove the overspray.