Hello there,
I'm finishing the build of my lowrider2, got everything wired, but I cannot find the good marlin zip file to download for my setup. For the RAMPS, I found one that would work with the DRV8825 driver which allows 32 micro steps when the A4988 only goes up to 16.
Is there a version of marlin I could download in the pre-configured firmware repository for my RAMPS 1.4 + A4988 drivers ?
This is what i bought :
Arduino Mega 2560 + RAMPS 1.4 + A4988 drivers + LCD 2004 Controller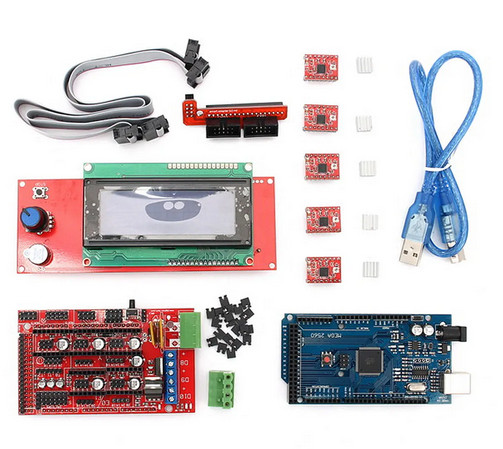 And if there is nothing yet for this particular configuration, can anyone give me a link to a good tutorial so I can learn how to configure it myself ? Or just explain it to me if it's simple ?