So I have to make these light up marquee letters for my wedding in October at the request of the fiancé. These type of things always take longer than I expect so I better get started on them now…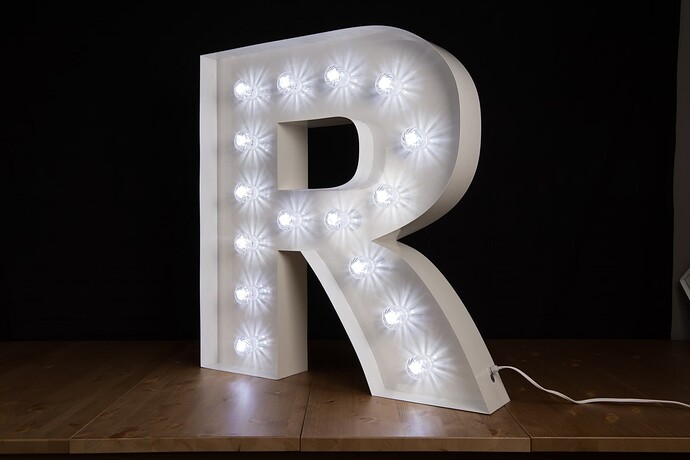 I can handle the drawings, hole layouts, design, and cutting on the Primo but I am kind of at a hold on this before I have even started because I am not sure what material to use here. I'd like to stay away from wood if at all possible, unless its just obviously the best option. Reason being that it weighs more and I presume that would cost more than other options.
I am thinking some type of foam board? Like U-Line Foam Core Board? And that would just be for the back of the letter, I am not sure what to use the wrap around edge of the letters and give it that enclosure. Does anyone have any experience with anything like this or suggestions on what I could use?