I made this a while ago and never got around to posting, but it caught my eye earlier today and I thought I'd share. I had needed something to fill a fairly large wall space and couldn't find anything I liked to purchase. It doesn't have quite the flair as some of my projects, but it has become a part of the home. Don't mind the dust…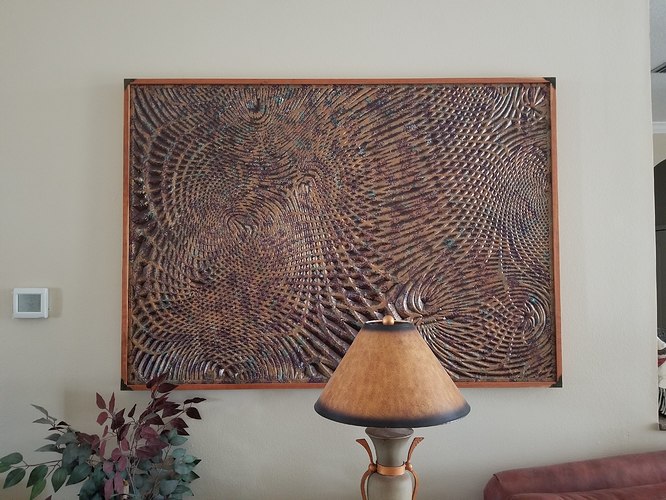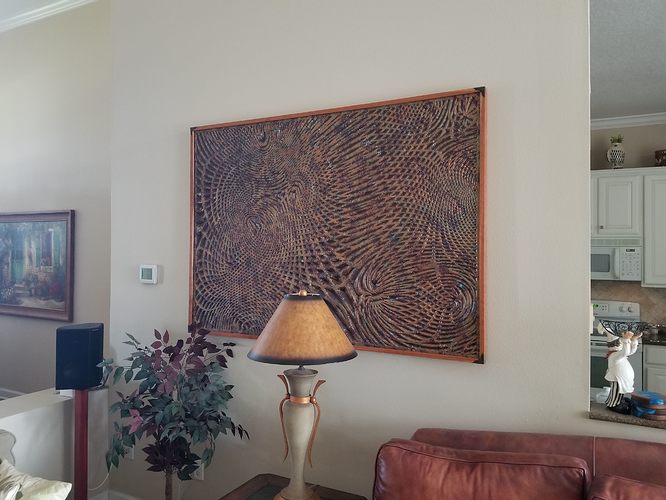 It's huge, at 67"x48", with the attached cherry frame. It's made from two separately milled halves, joined with a plywood backing, and has a French cleat for hanging as it's far too heavy to hang by normal means. It was finished with a variety of oil paints, both sprayed and sponged on.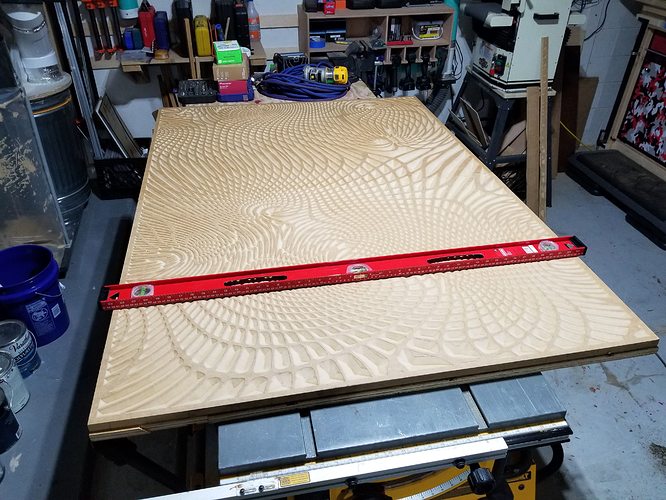 The Design
I've had good luck with Etsy.
The Tool
I used a monster bit, but I'm sure you could use something smaller and cheaper. It just might take longer.