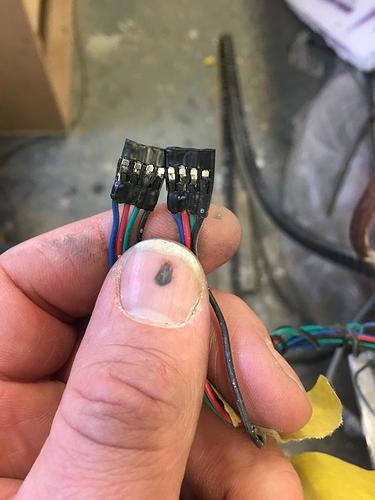 Hi,
I built the Lowrider CNC a year ago and use it most days for a few hours to run an airbrush. Over the year I've had very few problems, though I did fry a RAMPs board once.
I have had some issues of late very similar to this article:
When i have been troubleshooting the problem I found the x-axis dupont pin has melted slightly. the y-axis has also slightly melted though as yet their is no problem with movement here. I was just wondering if anyone has suggestions for why this would happen and if there are steps I can take to prevent this in future.
Thanks and best wishes
Blake