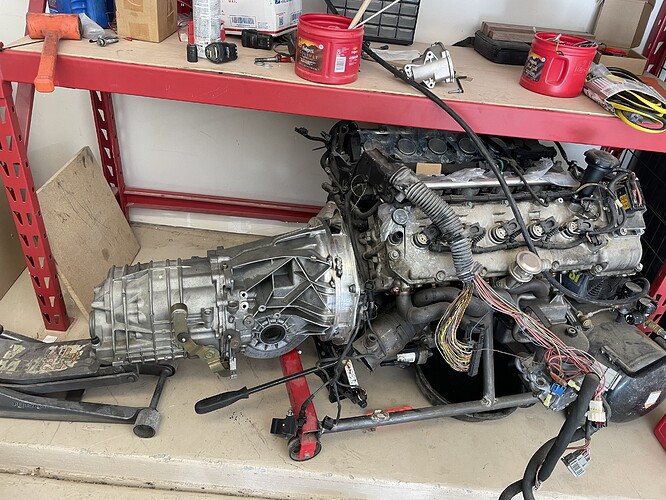 Finally got around to welding it together.
I milled an alignment plate from mdf to center everything and this was the test fit after the tack. Its fully welded now.
I picked up a lazy susan bearing from Lowes and mounted the alignment plate to it. Then used that to spin the trans so i didnt have to change positions. Worked beautifully.