It's been a while since I started this project, but I finally have time to focus on it. I ran thru the crown simulation with a sharpie, and it looks great. Now I'm trying to get the extruder set up.
I'm using linux, which has made everything a little more challenging. Repetier software is working well. Rambo 1.4a board, Marlin 1.0 from what repetier tells me.
I'm getting the Error:Heating failed, system stopped ! Heater_ID: 0
Initially it had no power, so I wired it straight to the psu, it got hot and smoked a little, so unplugged it. I upgraded the wire to 14ga off the psu, and now it heats up wired off the board. Maybe that's a fluke, not sure, was using 22ga wire off the psu originally.
The temp on repetier always shows 170. All of my hardware is from here, so I think it should be set up initially. I'm not sure how to check the thermistor 11 setting. The wires from the thermistor look good as far as I can tell. Wired into T0, and tried flipping back and forth.
Manual testing gives the heating error after a few seconds, but it does get warm. Fans and steppers all move manually just fine.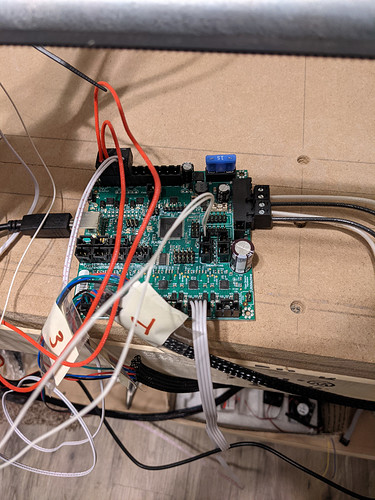 I read a few similar threads, but got stuck here. Any help is appreciated.