Awesome !
@dkj4linux, you surely already know that other Boric Acid trick to gain more black than brown color when engraving on wood, but if not i'm sure you will make more fantastic burn with it.
Just spray/ moisturize wood with some drops of boric acid on wood will enhance darkness tone a lot with less power.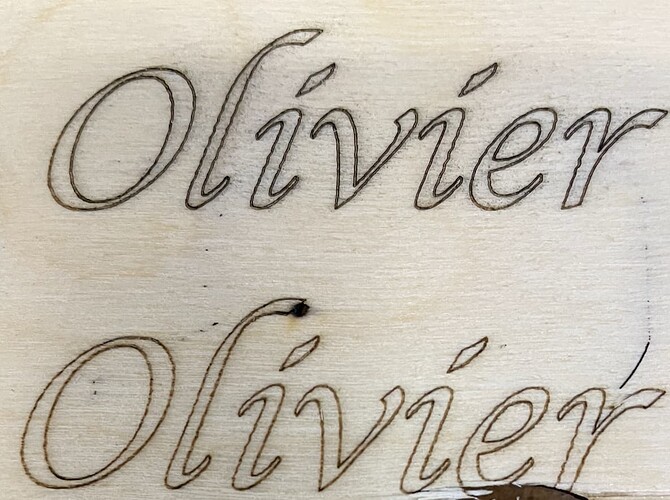 The Uppest Olivier is engraved over it, the lowest is not.
You can use that kind of ophtalmic eye drops