Hi,
So I'm looking at the tensioners and trying to figure out which goes where.
A better naming convention would help as I didn't realise there were front and rear tensioners, since the front ones are called"Front Y…" and the rear ones are "Y tension…".
Maybe something like "Y Tension Front Left Base" or "Y Tension Rear Right Block" would work better.
Anyway, I finally got it figured and just want to check that this is correct ?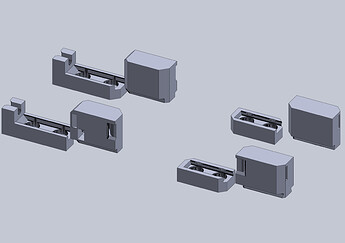 The documentation also needs some tweaks, the front right block and base are in the y rails section but the last photo shows the left rear block and base.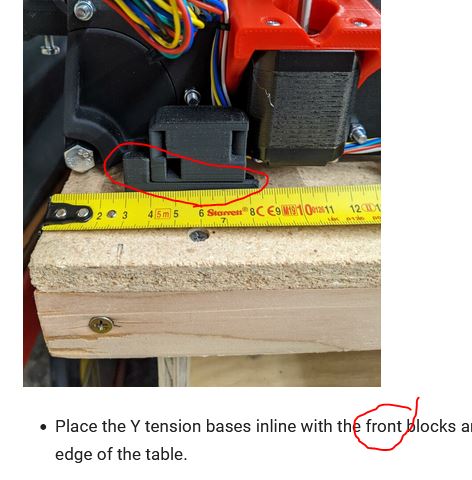 Then there's a section on the wiring and then the Y belt section finishes off the belts and tensioners, which seems to be in the wrong order to me. I assume that I go through Github if I want to update the docs ?
Thanks.
A