Still playing in the waves
Six layers of 1/8" Baltic Birch, a lot of cutting for an 8" diameter and the burly runs great!
~380mm X ~380mm work area, thinking of expanding for even bigger adventures!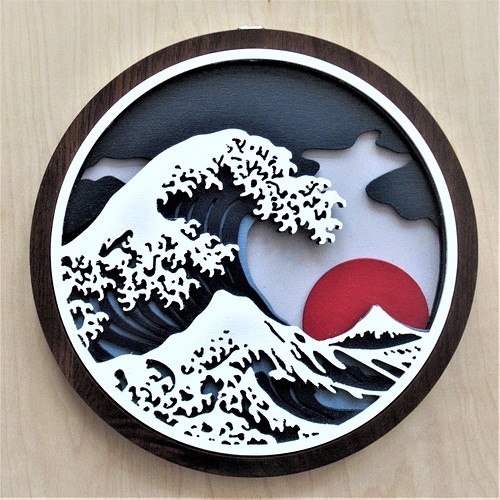 EDIT: Changed pic to finished product, cut a ring of walnut to frame it.