I am parting with my MPCNC. It is built from all parts sold here with Rambo and dual end stops.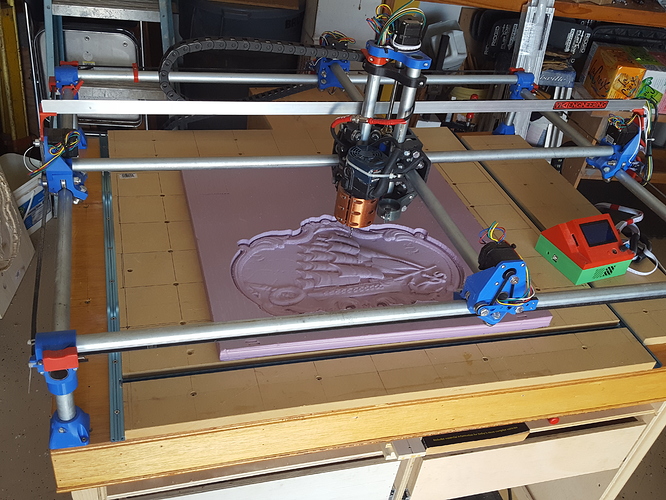 I am in Port Charlotte Florida. Torsion Box base with spoil board and all those anchors are included. That's a roibi laminate trimmer I have installed there. Kinda lite duty, but you can put whatever you want.
Price is $250.00
Hate to let it go but my wife says we are moving on.
Prefer local pickup.
David Streeter