Hello fellows,
I am kind of frustrated with this issue, my Mpcnc is executing the Gcode with stoping in between coordinations for 10-30 milliseconds as you can see in the video. This is leading to jitter effects and unsmooth movement of the X and Y-Axis (Only with Curvy movements) Linear movement seems to work as usual. Important to know is :
-The Mpcnc had a perfectly smooth movement just before I decided to change the setup to Dual end-stop and flashing the new firmware. Before it was wired in series with an older version of Marlin.
-The issue has nothing to do with the belts because I tried to execute the same Gcode without any belts and the steppers did also show the same jittering effect.
My Setup :
Rambo1.4
MarrlinV2.0
Power supply 12V 6A
All hardware bought from V1 Engineering
Control software: Repetier-Host
here are 3 Videos to show the problem from 2 perspectives, please pay attention to the sound.
Perspective 1
Perspective 2
Gcode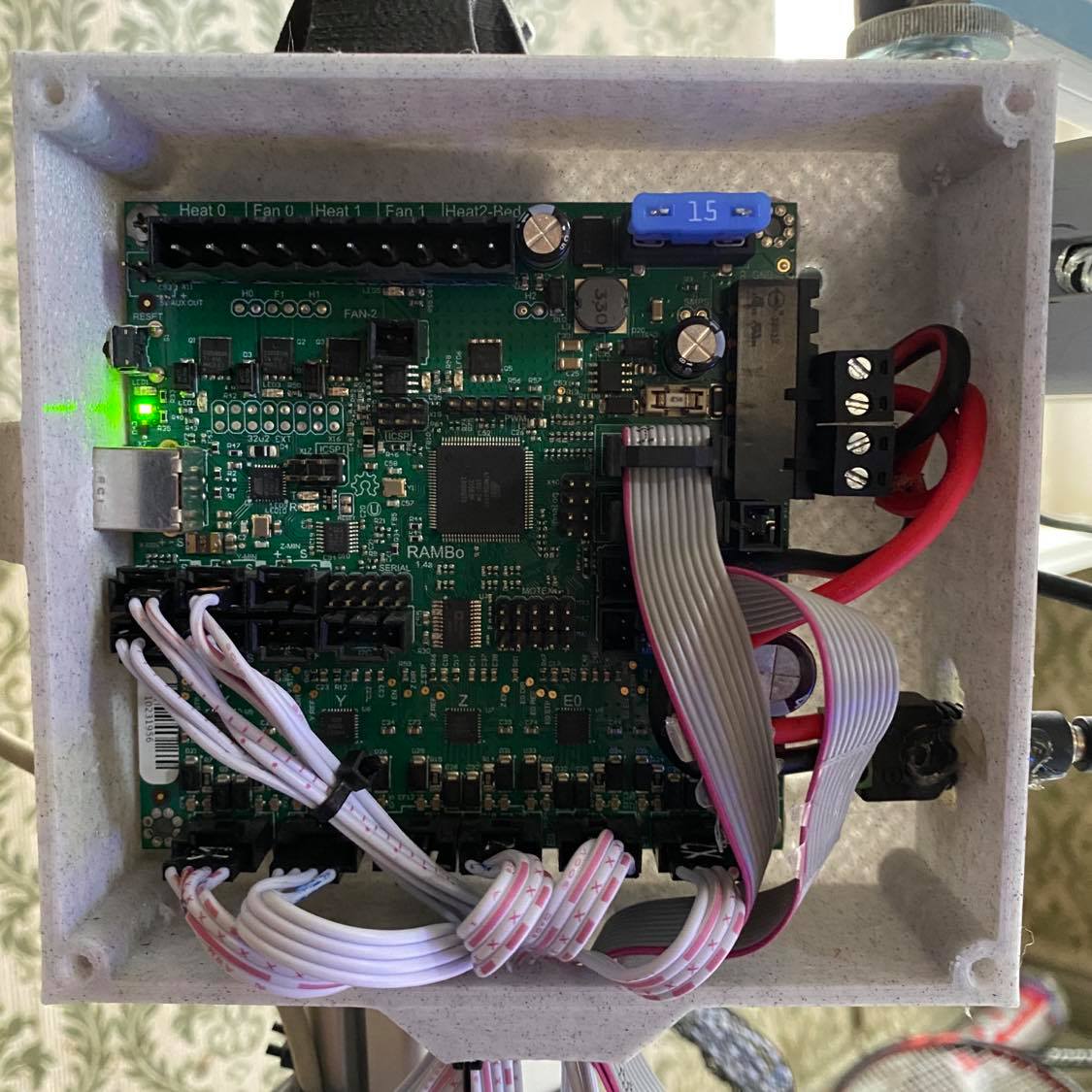 I am very thankful for any help!