My mistake is your gain!
I mistakenly printed all the Primo J parts believing I could use 1" electrical conduit. When I looked up the price of stainless steel or DOM steel the boss, my wife, refused the cost for something that is essentially a new "toy". I agree with her.
I am going to print the Primo C. This means I need to offload these J parts. All parts except the core are printed at 45% gyroid infill. The core is printed at 70% gyroid infill. I printed these in 3 colors (black, white and red) in Veracity filament from Filastruder. I have attached pictures. I'm asking for $60 plus shipping. Local pickup is available in Denver.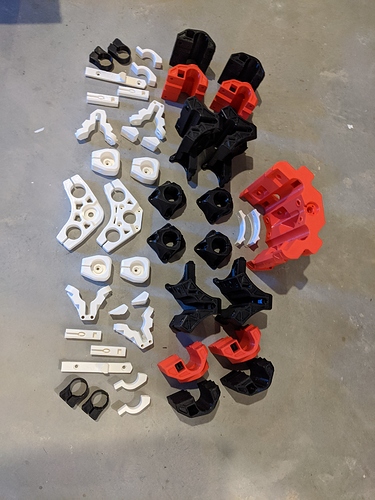 Thanks,
Dan