That's pretty cool. We never had working windows on our little house project.
There you go:
Needs to be painted, obviously, the protective film has to go and it needs some syncolube or wax so it glides better. All in all I am pretty happy with it.
I would use paste wax, or even a candle. It looks awesome.
See, never heard of that. I used syncolube for our old drawers. Works as well, but might not last as long. Going to buy some paste wax. Thanks!
Beeswax! Looks great
Schneewittchen is moving to a bigger home. I finally convinced my wife to not rent out our garage and storage room (which has been converted to a flat by the previous owner) but let me use it as a workshop. Schneewittchen and I are now going from ~6m² to 20, maybe more. To not mess up the cables at the new place, I put some coloured dots on the wiring before disconnecting it. Just to be sure. And now I might finally not be too lazy to update her with the tape measure trick. Updates on the new workshop are going to follow in the coming weeks.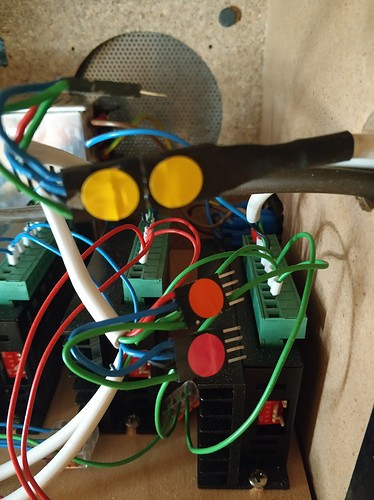 Congrats on getting a bigger workshop! Happy daddy, happy life!
I finally had some spare time. French cleat going up.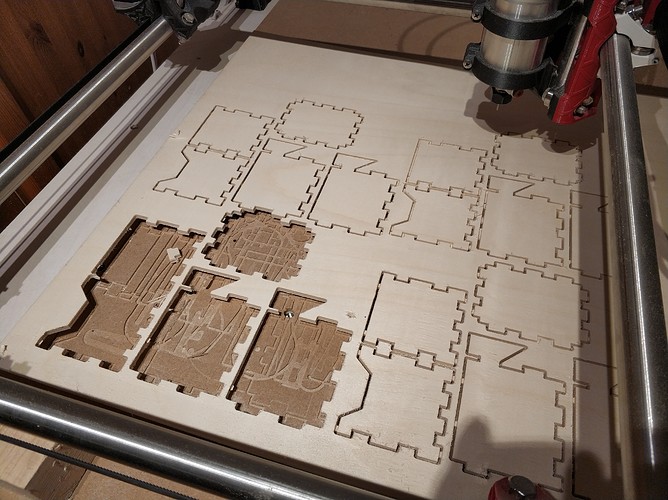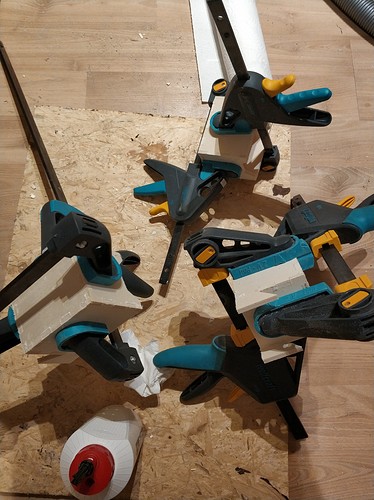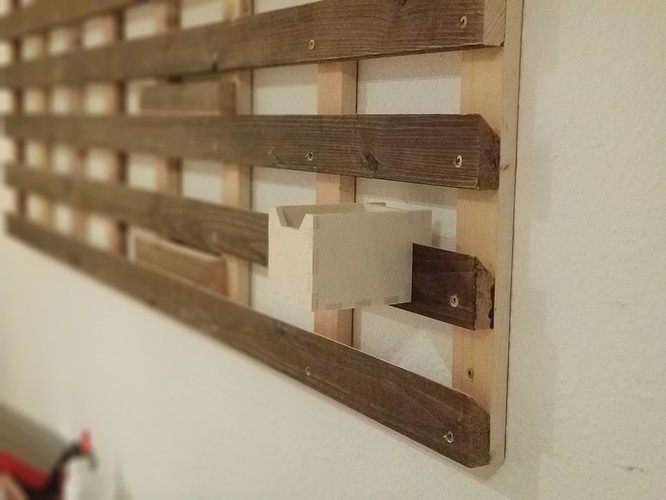 When I am done with a few more different boxes I will create a thread in the "Things you have made" section and make the plans available for everyone.
Oooh, nice concept! Now you're giving me ideas
If you need some inspiration: https://www.sortwall.de/.
Nice French cleat implementation. I like the tabbed boxes on them.