Hello MPCNCers,
I have a problem, I'm trying to do my first project but I keep failing…
I know I shouldn't start in would, but I did anyway…
I'm trying to mill some pine wood, which is pretty solid.
I tried the feeds and speeds from this website and although it went pretty ok, it doesn't sound like it and after a few passes of 1mm each (DOC) it went alle over the place and ruined my pieces.
Here is a short movie I recorded: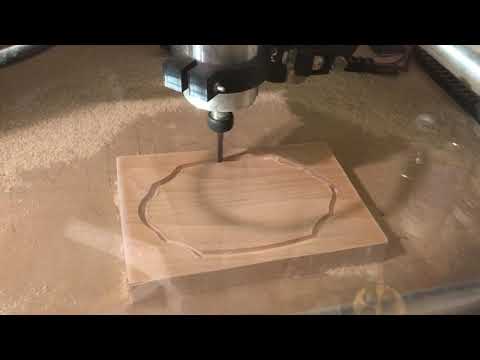 Spindle: Makita RT0700C
Router but: 6mm, 2 flute, Carbide (from AliExpress)
2D Contour in Fusion 360
Cutting feed rate 480mm/min
Plunge feed rate 180mm/min
DOC = 1mm
Some other info… the CNC has the biggest problem after the longest edge, so lower left and upper right corner.
Anyone has an idea?
Thanks in advance!