All is running smoothly.
I have created several nice pieces and will try out a little V Carving shortly.
Add a dart Board !!
Being that the table can be stored vertically I decided to screw a dartboard to the bottom of the table. I added an LED strip to one of the table leg cross beams so now I can paly darts each evening as well.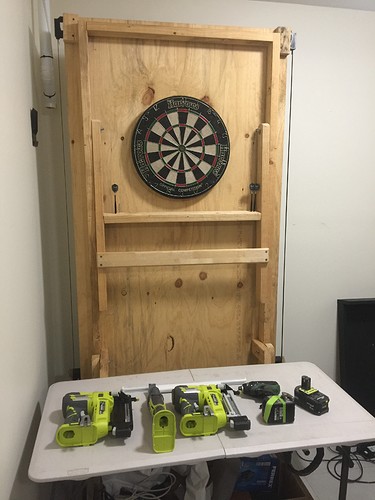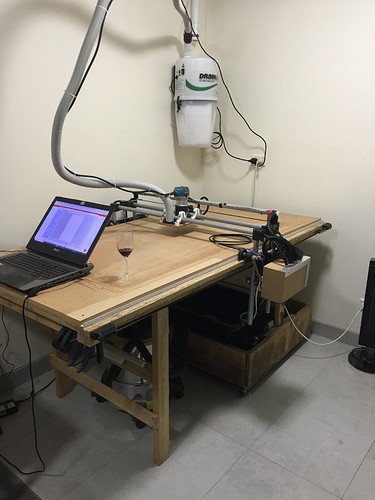 The inspiration came to me just after I'd just finished constructing a dart board case as seen in the image below… I might use the black case as a table saw sled instead,