Finally started putting it together!
Time is the biggest issue for me so it's taking me forever to finish it.
Hopefully it will do what I want it to do, mostly aluminium.
I have quite a slow printer so it took more than 200 hours to print everything but I've decided to go for a totem corners and those take much longer to print than the original ones.
Work in progres, I will be adding pictures as it comes along.
It wasn't my intention to make a parrot but I've used filaments at hand and it ended in three colours.
Base is 2 x 15mm plywood screwed together.
Two strips of same plywood were added for feet to screw on.
Middle will be a place for wasteboard
I'm using 25mm SS and M8 threaded rod for the Z
Went for an extended tool holder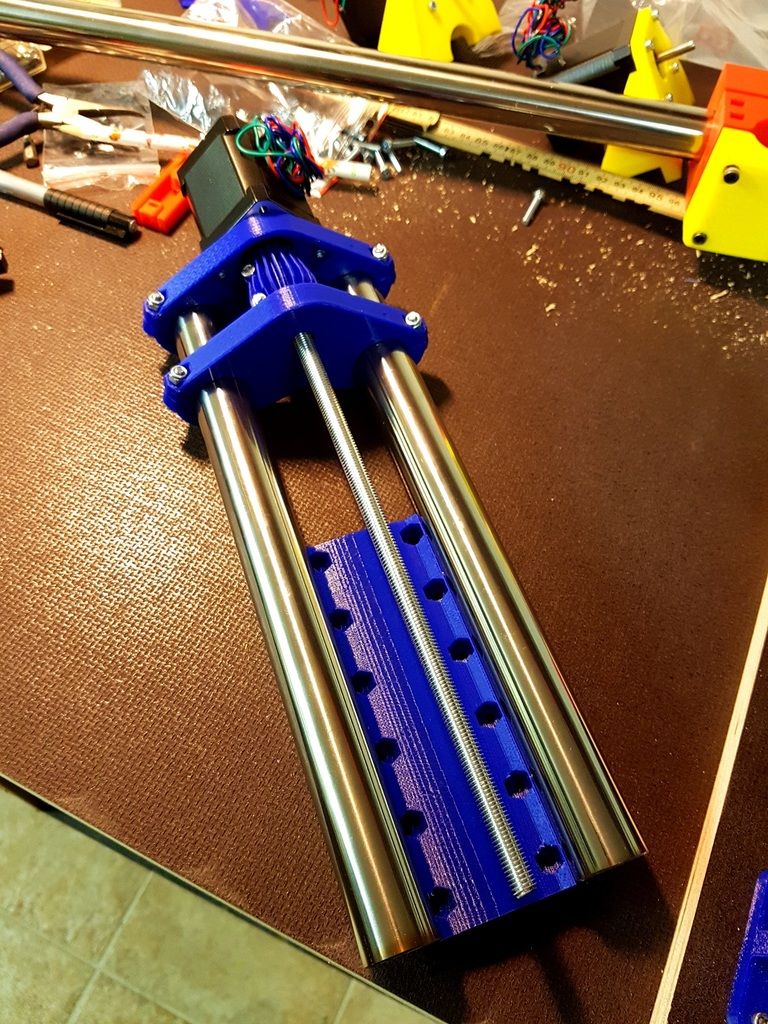 Putting rollers together I started to appreciate all the effort, knowledge and ingenuity put into this project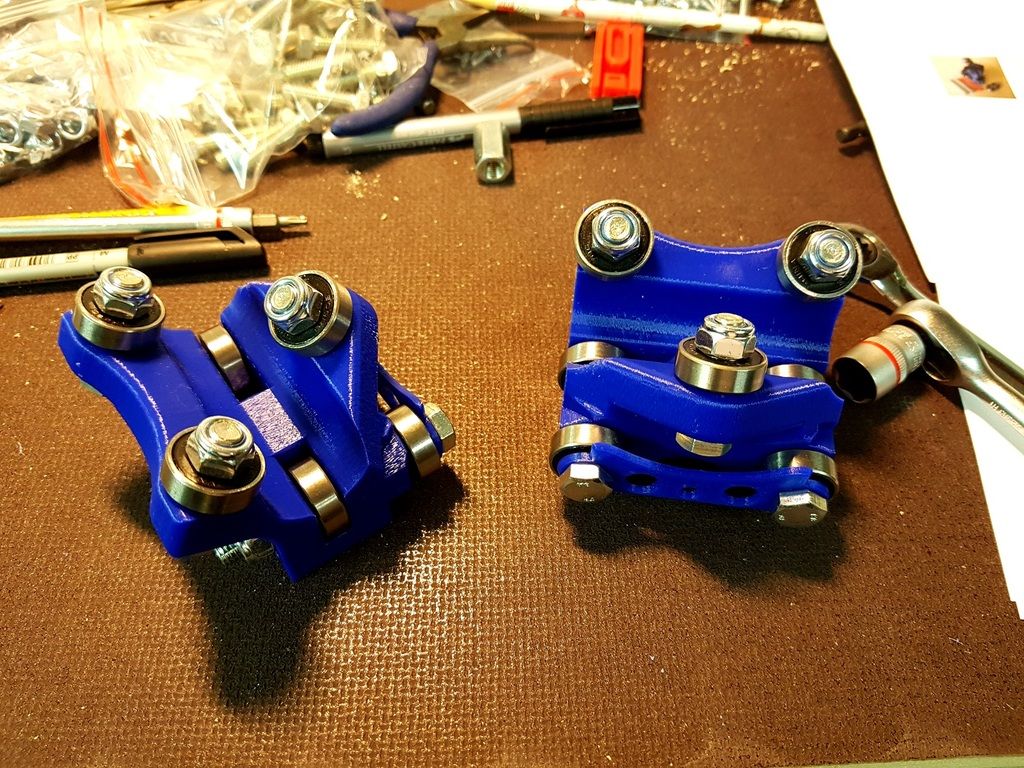 Making the feet square was quite a challenge because printed parts come together cause of a low design and it's hard to put in screws without taking everything apart
I'm off by a 0.1mm on the diagonal measures so hopefully I won't be getting parallelograms instead of squares but there is another issue that I can't explain.
Measuring the Y axes tubes from corner to corner, right one is about 1.0mm longer. But diagonal from that corner is 0.1mm shorter so if I shorten the gap between corners on that tube to match the other side I'll shorten this diagonal even further!
On the other hand, I'm pretty sure that the fact that X axes tubes are not perfectly parallel but are of by 1.0mm will cause problems later on for the middle gantry to move freely.
How to decrease the distance between two right corners without shortening that diagonal further?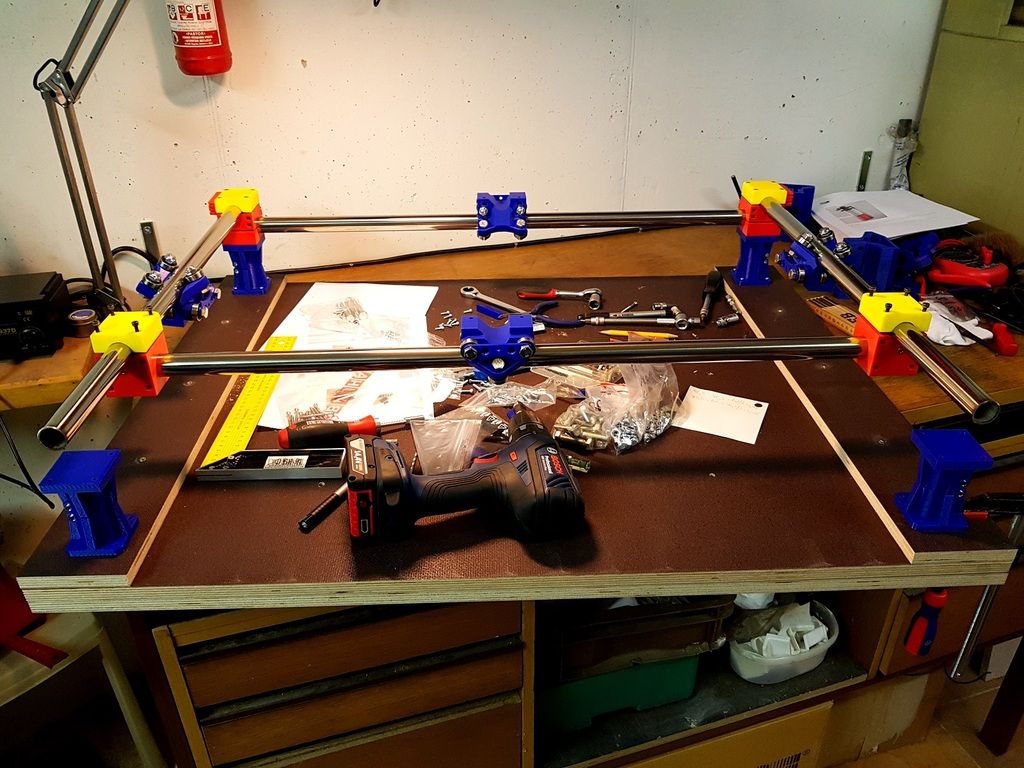 Yesterday evening I've put the middle gantry together and I was completely blown away by the complexity, ingenuity and knowledge behind this project!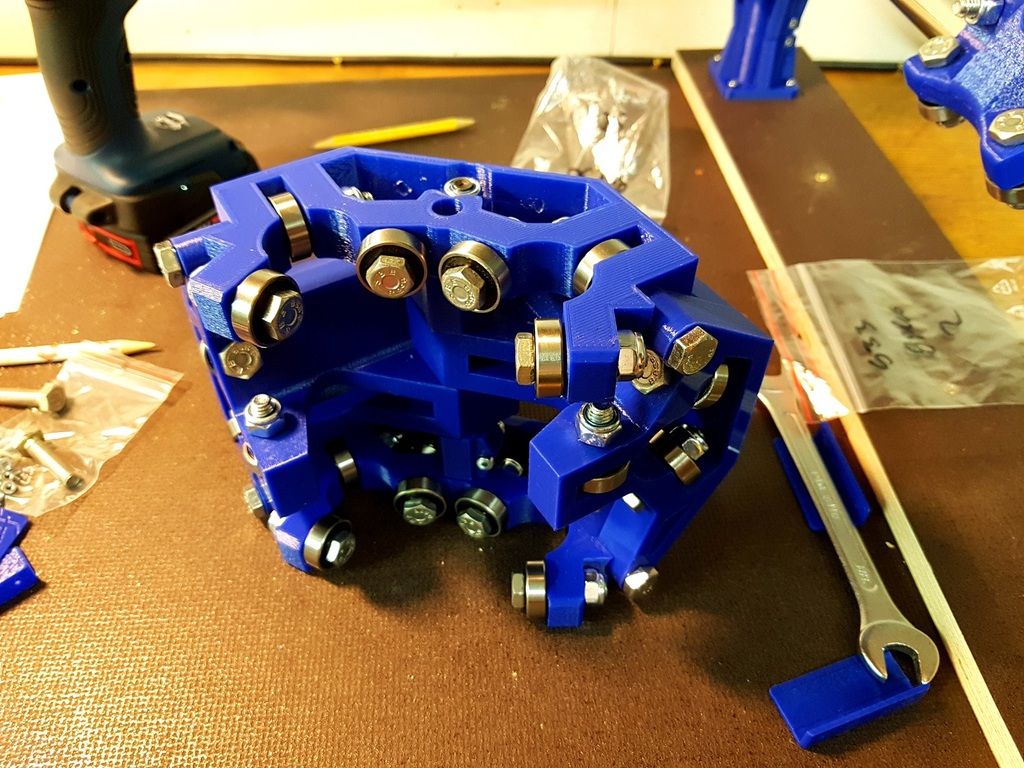 Hope to get it done in a next few days.
I'll post more as I come along
Any ideas on how to make frame "more" square?
Thanks!
Regards!