This is my brand new build of the MPCNC along with a custom controller assembly for an SKR V1.4 Turbo + TFT35 V3. Hope everyone likes it. I will be making the files available for the controller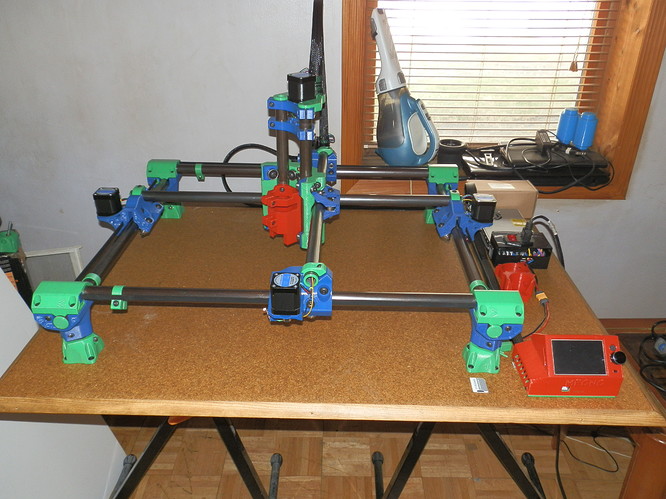 box via Thingiverse if anyone is interested.
My build isn't completed yet because it requires the build to finish it. My spoil board will be embedded into the tabletop by using the CNC to route out the area to put it in.
So now where to go from here? I've been doing a lot of reading but still trying to grasp the next steps. Testing with a marker and then actually routing the tabletop. My build is that of the stock calculator and its main purpose is PCBs and wood carving. Maybe even dabbling in some metalwork. Hope everyone likes my build so far.