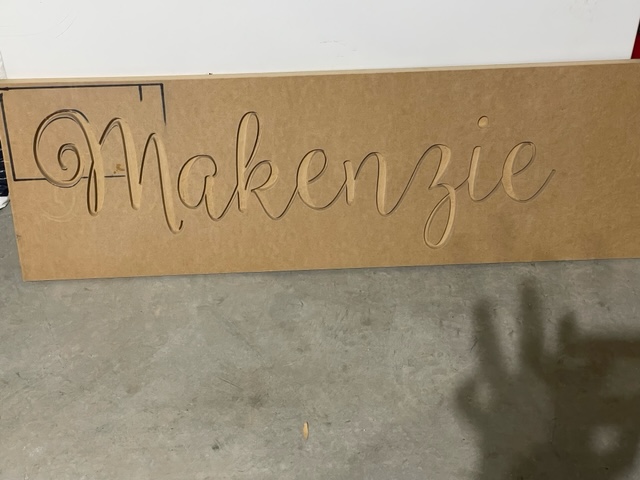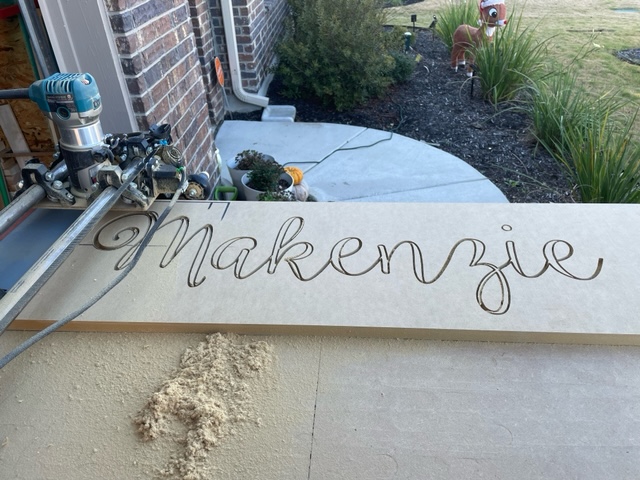 First big project for my CNC after building and tuning it.
That is very nice work.
I built a Lowrider 2 last year and had some health issues and had to put it on hold. I am now ready to just in with both feet. Had hip replaced (LOL) and a few other things but back to 95%.
What did you use (software) to do this. I've had my troubles trying to get a finished product like this. I also have my first Grandson and want to make some stuff.
I'd pay for a software package that would make the CAD/CAM work easier, I can process to get G Code. Any thought would be greatly appreciated.
My wife created the sag in font lab pad
Then I used photoshop (i think) to merge the letters together
Imported into Estlcam and used that to generate the gcode