So I guess I am starting a build thread as I started an intro thread and someone asked me to create this. (Sorry I don't recall who that was and I'm horrible with names)
So the deal is I just got my Ender 3 Pro last week and learned about the MPCNC. Doing research and learning how to get the printer to make decent prints I read all I could and have been doing research on 3D printing and CNC routing. Hence the build. I figure I can learn both.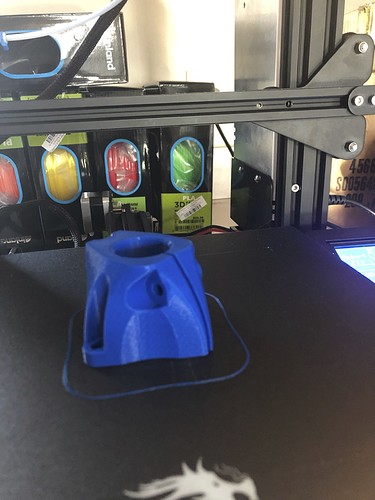 And with that. Here is the beginning of my build. I decided to start with a foot with the Inland PLA+ I bought by mistake.