I've been loitering here for a while with the plan of building a Lowrider, but a few changes in circumstances has made me decide to start with a MPCNC instead.
Looking at going for 24 X 36 work area and just started printing the core.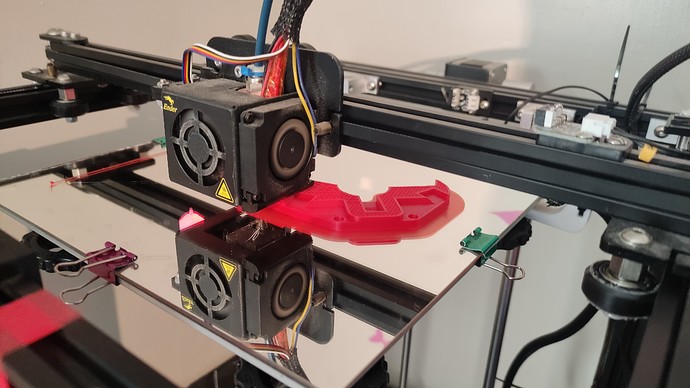 Been playing with my SKR Pro board and TFT35, adding some custom buttons and a probe menu just to see if I can.
A long road ahead but looking forward to it.