I've cut some parts. I've made some signs. I even made a bottle opener with nested islands. Now I want to do a simple bowl with a slight raised honeycomb pattern in the bottom.
I've made a rectangle with very rounded corners in Inkscape, and have seperate honeycomb pattern as the background. Importing those into EstlCAM, I thought I could make a part on the outside of the bowl, and an island on the inside. => Nope, because EstlCAM thought the honeycomb pattern on the outside was part of the bowl (I had a hope it could distinguish the two objects). Then I erased the honeycomb pattern touching the outside. Now I could make a part of the outside, and island on the inside of the stroke - Success!.
But when I try to make a hole on the inside of the raised honeycomb pattern, it also makes a hole in the bowl-part.
Am I going about this in the wrong way?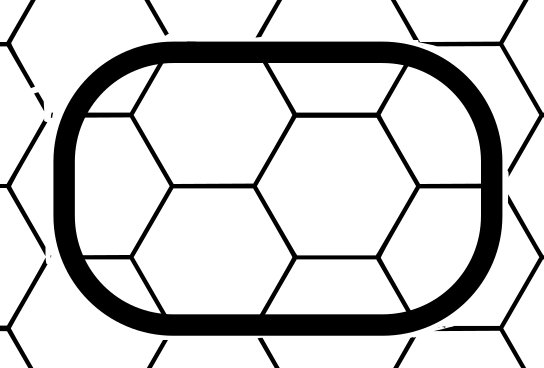 Removing the part of the honeycomb behind the bowl edges, I cant select the inner part of the bowl shape in estlcam…