Well, I had actually intended just to print one from Thingiverse, but when it came off the printer, the panel didn't fit!
Obviously must have been designed for different hardware version.
So I could design my own to 3D print, but decided instead to 2.5D CNC it instead.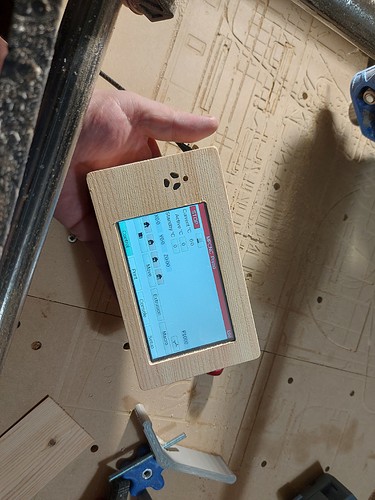 This was a chunk of 3/4" pine that I had lying around. That's the thickness I did the CAM for, and it was this or oak. Turned a lot of it into chips hollowing it out.
My bit is getting dull in the corners, the pocketing left lots of fur inside, but a quick touch of sandpaper takes care of that with soft stuff like pine.