I am trying to cut two parts that are to be mated via a scarf joint.
The material is 3mm poplar ply (liteplay in the hobby industry) and I am cutting the parts with a 1mm serrated bit.
The parts are drawn in AutoCAD exported as a DXF and Imported into Estlecam.
The parts match together in AutoCAD and in the Estlecam program (the joining faces (scarf line) line is common to both parts).
In estlecam the parts are then traced as a "part" with the cut being on the outside of the DXF line.
After the parts are saved as the CNC file and run through the MPCNC the scarf faces do not match.
I have tried tightening the belts, loosening the belts, the gantry has no play in it.
It is imperative that these parts match accurately.
Kinda lost her as to a solution on why the joining faces do not match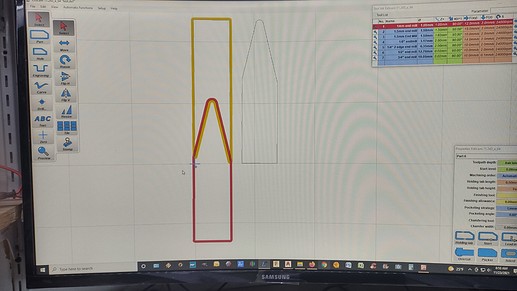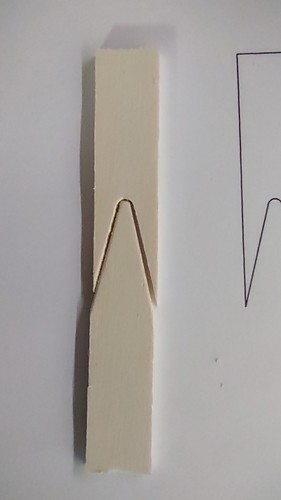 Thanks for the help