So I thought it's time to showcase my humble small contribution to this part of the woods.
My first time entering the CNC world and just following Ryan's basic milling page I built a quick cad designed snap fit box. Ran out of white paint and wife didn't buy it's a "textured look"
so took sons paints and painted this whatever I could in 30 mins I had then!
6mm snap fit perfect.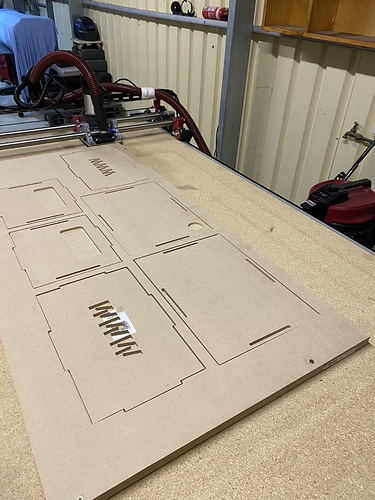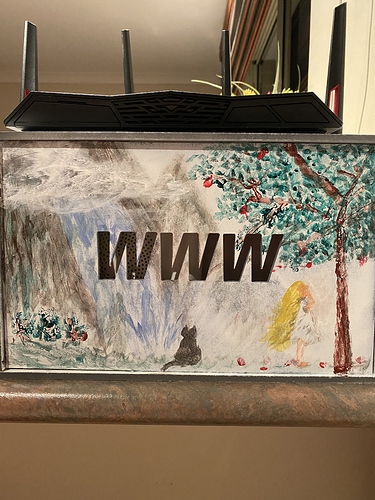 Next up is a pinball I designed using cam and locks for flat pack style furniture. Pockets and what not, a lot of precision and accuracy required. My build is on a unistrut style table and it's quite flat plus hard stops on each end and no end stops at the moment. My workflow currently enjoys simplicity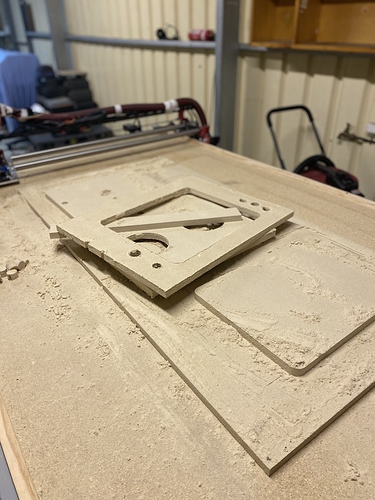 To those on fence reading some YouTube comments of ppl that couldn't do it or looking at work bee etc (I was). If you have built things and can cater to doing it step by step testing along way and keeping eye on squareness and tensions and those damn grub screws, honestly nothing will give you the work area this design from Ryan can. It's pretty clever if I dare say so.
Yes you can add wheels under but then just go for version 1. I can see why Ryan feels they are not really needed. Learning cam is the real deal and bits and speeds etc. is where it's at whether this or work bee or something else. Long term I can't say yet but I know how to fix it as I built it and I can print/order parts where as others I'll just be waiting or orders coming in. It works, but it's not for someone that's used to buying off shelf products that just work first time, it might but that depends how you built it.