My Primo is fully assembled, and, after a couple of false starts, seems to be reasonably squared up. (see photos of the bounding box around the crown.)
However, the gantry seems to have a persistent wobble of at least 1-2 mm. It seems to be along the diagonal axis from (0,0) to (+,+) Based on previous attempts, it appears that with further tightening of the core clamps, I can eliminate the wobble, but on the last attempt, this resulted in the unit being thrown substantially out of square–over 10mm difference in the diagonals). And, it seemed to require an extreme amount of tightening, given the general advice not to overdo it.
I should add that at the point where the bolts without nuts are inserted into the core clamps, the wobble is actually much more. After "seating" those 4 bolts, it was somewhat improved. At this point, I've tweaked it a bit more to get it square, but the wobble persists. I've attached a link to a short video. Easiest to watch the movement of the pen near the bottom.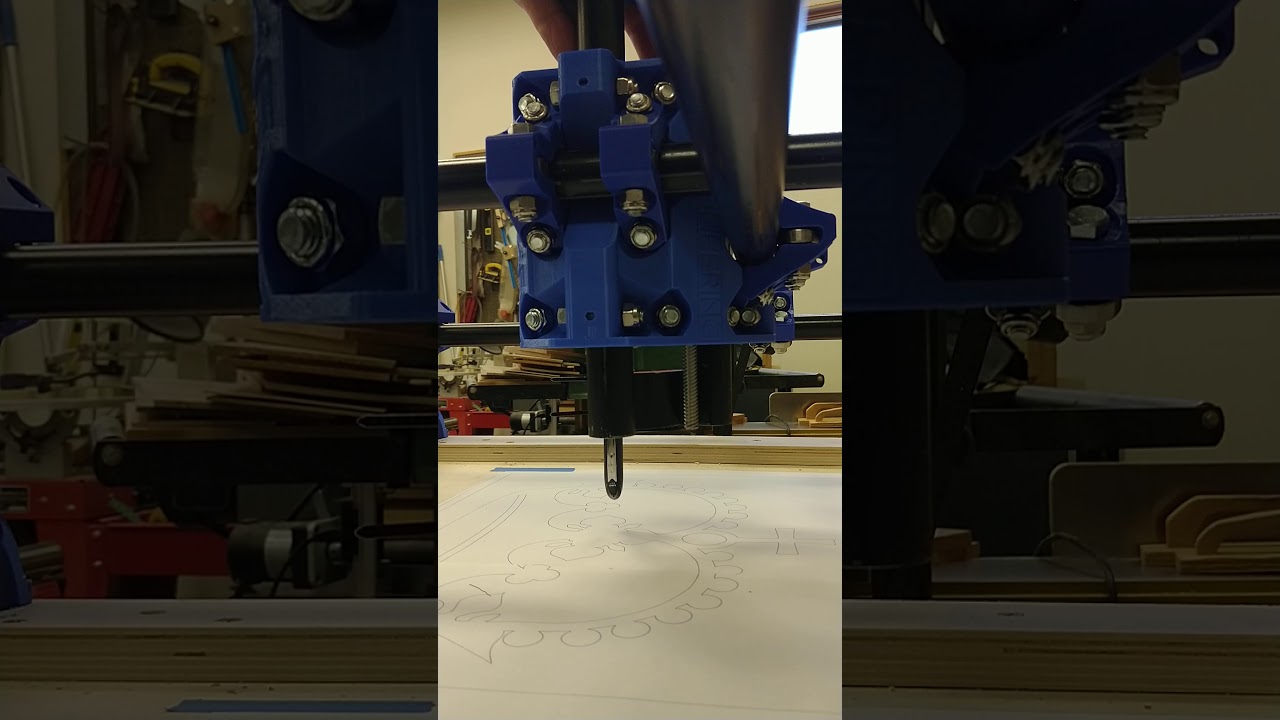 Any suggestions about how to finish this build?
IMG_20201222_111612456|375x500