Selling my Primo MPCNC and Lowrider v2, both with Rambo 1.4 control boards, as I am downsizing apartments and losing garage space.
About the MPCNC: Asking $350. Finished the build in December, used it as a laser engraver for one project, never cut chips. It's in great shape. All cables are shielded and route to a small electronics box that has switches wired to power on the Rambo 1.4. It is about ~34" by 34" I believe, with about 20"+ of square working area. It does not come with a spindle or engraver, but everything else needed to get up and running.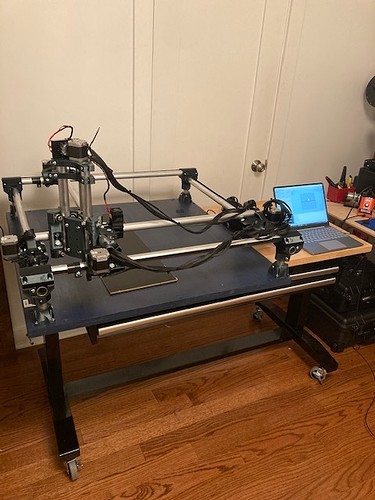 I also have an 90% complete "sound proof" enclosure I made for the mpcnc, I'd be willing to part ways with (asking $150 for the enclosure - the 2020 aluminum extrusion and parts is well worth $250+). The enclosure uses 1meter x 1meter extrusion so the inside dimensions are slightly smaller. It can be seen underneath my workbench, as the build was in progress. It has a front door with a small plexiglass window.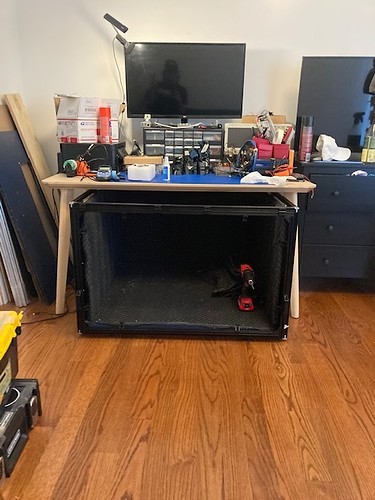 About the Lowrider: Asking $175. Built about a year ago, used it to cut one project, then started to convert it to dual endstop and auto-squaring and never finished it. It's admittedly a less clean build than the MPCNC, but still in working order and fully functional. Cut the stainless to size to cut on a 24" Heavy Duty Husky table. For $65 I will throw in the 7 inch touchscreen and the 2gb Raspberry pi 4.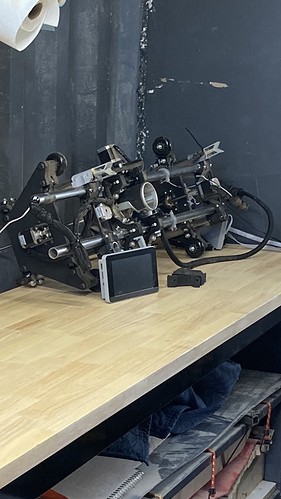 Of course, accepting best offer on all items as they have to sell. Thanks!