After half a year I've finally drawn my first crown!!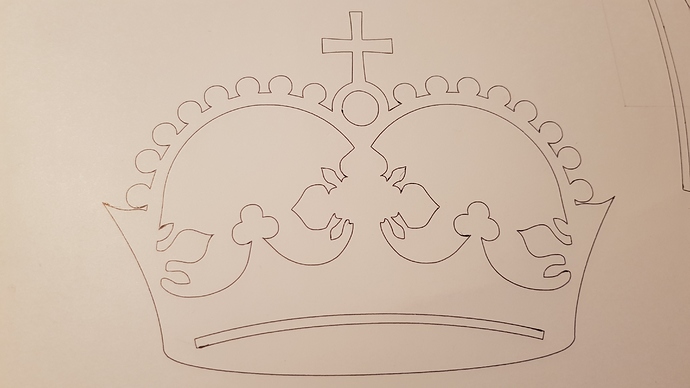 I've had soooo many worries, issues and questions these months. I don't have a technical backgroun, so the learning curve has been steep, at some points almost impossible to get over. I've spent alot of time wondering how to 3d print, to cut the tubes in a straight and clean manner, how to get plate as flat as possible, how to square the gantry, print precisely, screw the parts together - and so on and so on.
Most of the time you guys have answered - "don't worry - get it dirty!" And finally, I'm soon about to get there! I'm so so thankful to both Ryan and all you people here on the forum, I've learnt so much, and you've been so patient. I'm really happy right now, this whole project has been something to keep my mind occupied when being away sick from work and having in rough time in my life - and now things are looking better - both CNC-wise and otherwise!
Soo - next step is getting this thing out of the living room, and into the working-shed, finalizing the wiring, getting boxes for controller and LCD, etc. You have certainly not heard the last of me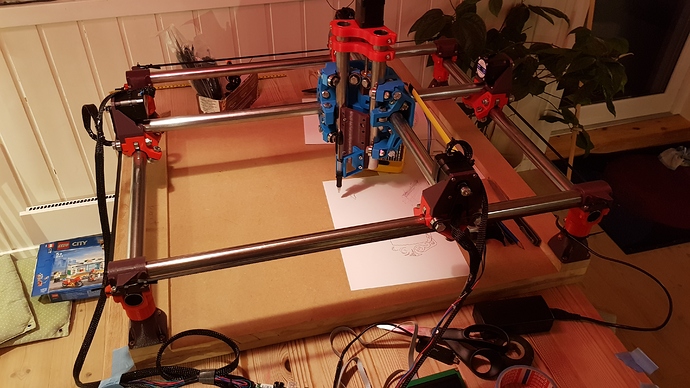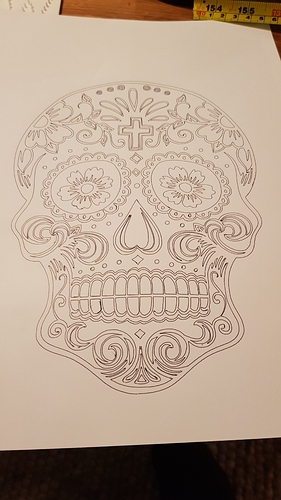 Edit: And please - let me hear of there's anything visible on the crown that should be tightened/adjusted! It's neearly square, about 0.5mm on 20cm out of square. I'm suprised on how square it actually is, the gantry and the moving axises are quite skewed still when motor power is off, but the plotting turns out well still… ???