There seems to be a lot of print issues these days. I am going to try and find some suitable tests to help prevent a lot of wasted time and plastic.
1-XY axis distance and square.
You are looking for 150mm on each side and equal diagonal dimensions.
Possible issues, Measure near the top of the print so you are not dealing with elephants foot.
https://www.prusaprinters.org/prints/36412-xy-size-and-square-calibration-print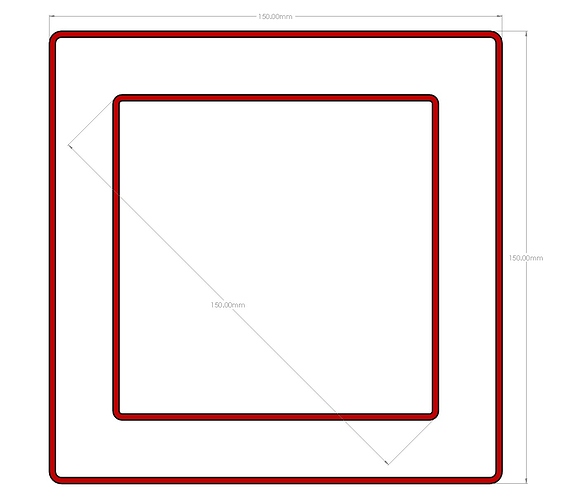 If the outer print is not 150mm - <0.6mm+/- loose (or tight) belts can be an issue. If it is >0.6mm+/- off steps per mm should be calibrated.
If the diagonals are not equal - This means your axes are not square to each other. You will need to physically adjust your printer. There is a marlin tweak to adjust skew but you would be best to get it physically as close as possible first.
Notes- Why rounded corners, accelerations can cause bulging and mess with accuracy. Why 150mm, largest size that fits most common calipers.