Nice, put that fancy printer to work!
Nope, Ivan's tank wasn't fast enough.
Yeah, but Ivan's is big enough to sit in.
I wonder if he sliced the parts so that they each took about 1kg so he wouldn't have to change the spool. He's probably either got bigger spools or just the straight pellets by now.
Look over his left shoulder.
Still printing… Ran into an issue printing the rollers. Every one of them besides the drive wheels require support. First try fused the support material into the grooves. Found someone on thingiverse that remixed them in two parts so no supports are needed.
[attachment file=116610]
[attachment file=116611]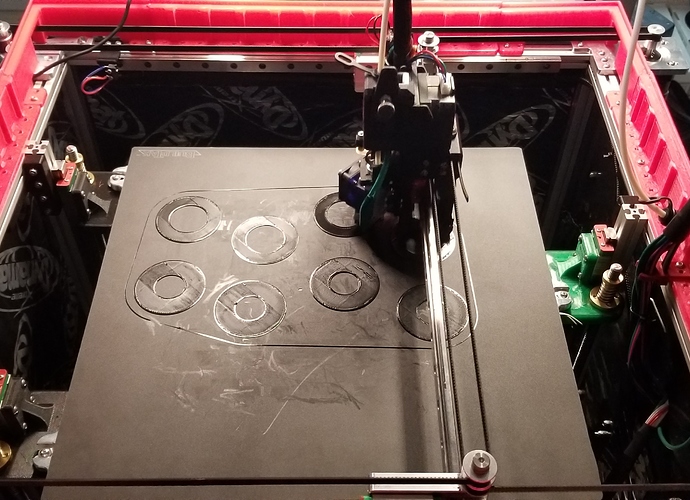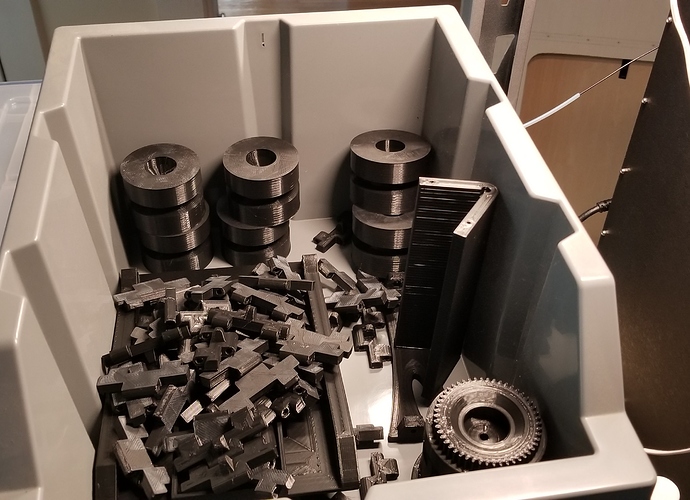 I have not used supports in a long time, sounds like they still suck.
Nice. Although you also could have done the just in time Indiana Jones filament swap.
Those images don't work for me.
I'm not seeing them either.
Weird. You guys blocking Google or something?
Edit. I really miss google picasa, had a link button for sharing to other sites and everything…
I had to upload them all. Was trying to save site space and just linking to them, but that only seems to work sometimes. ?‍♂️
Heck, I want that. Not in red. I'm building a robot and need a tank platform That's cool.