Hello everyone,
First of all, thank you very much for this forum with the very rich informations and your effort you do by supporting! I have checked a lot of post until I created this one and I would be very thankful if you can help me to configure my new lowrider 2: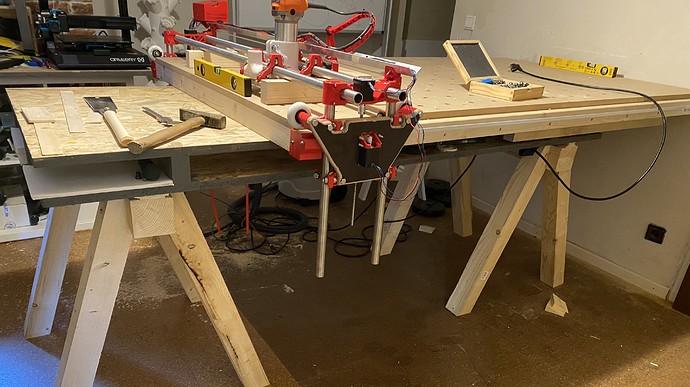 I was still not able to understand the reason for my issues and get a clean cut. Drawings of the crown and others where done successfully.
I have the following configuration:
BTT SKR1.4 Turbo
TMC5160 1.2
5 x Nema 17 2.0A 59Ncm
No Endstops.
Marlin_V1CNC_Skr1p3_2209_2.0.7.2_510-src which I modified for work with the hardware above and for sensorless homing:
Configuration.zip (75.2 KB)
I'm not sure if it is one or two different issues.
When I try to Auto Home the Z axis, the axis drops. Please check this video: https://youtube.com/shorts/gy8-sdkkAKw?feature=share. In this case it were just few millimeters, but it's also happening that the axis is dropping for few centimeters. This behavior is just on one side. It's also happening if I change the slot on the SKR. On the other side it's homing very well. I already have ordered a new stepper, but I hope that it's about my bad configuration and not a hardware issue.
On the Y Axis I think I loose some steps. I have tried to mill with a 6mm bit with estlecam.
Z+: 4mm
F(xy): 20mm/s
F(z): 20mm/s
Here is the gcode file: kst_base.gcode (5.6 KB)
And this are the results: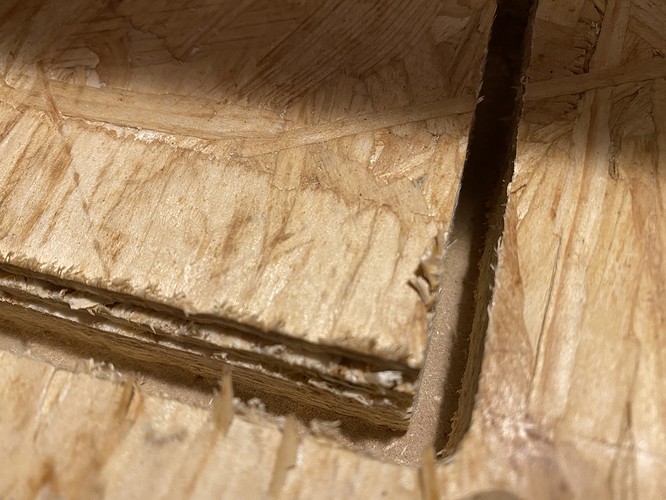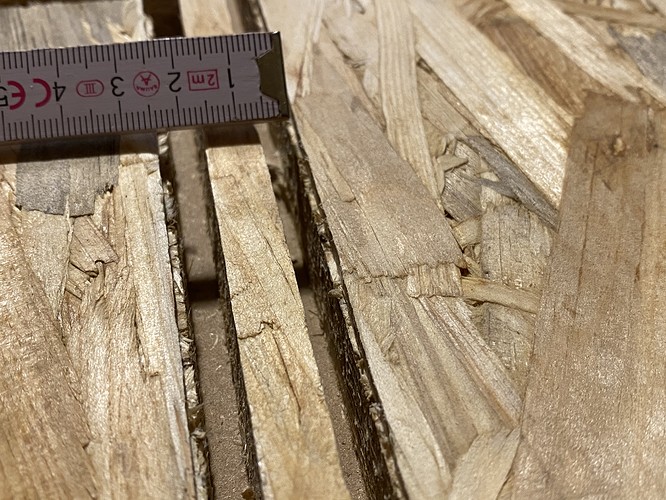 You can see that it's created huge steps by every new level. In the gcode it's a cut.
What I already checked:
all lead screws
Threaded rod greased
Increased and decreased the current from 800 to 1400mA and back to 1200, because they got hot
I'm not sure if I had the problem on the x & y axis from beginning, but I had the problem with the dropping Z axis all the time. Two times the axis dropped while milling.
Thank you very much in advance!
Cheers
Óle