Hi all, please help.
I have the following problem with the 500 w spindle and Ramps 1.6 plus:
When the spindle does not work, the MPCNC works perfectly, when the spindle is switched on, the ramps start to reset.
Уou can see here:
My wiring schema: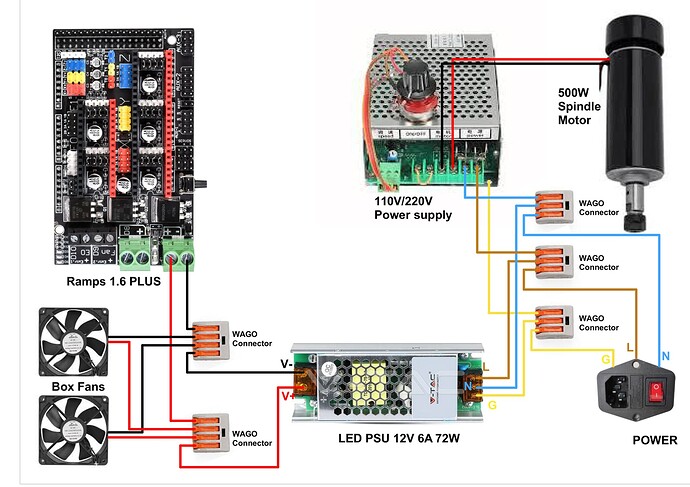 I tried to feed Ramps with another 12V 6A power supply, like this: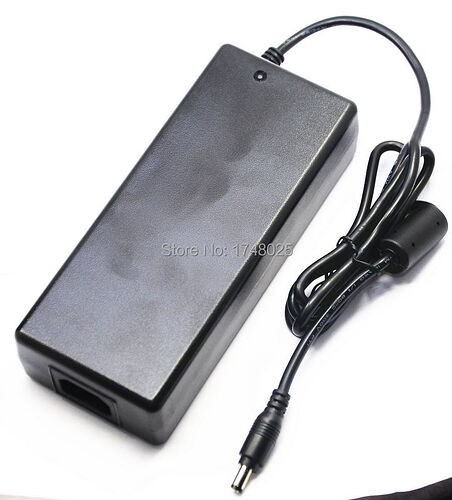 The two power supplies were connected to different sockets, but the result was the same.