Hi everyone,
im doing a little diy project with my students and we built a mpcnc burly, using a RAMBo v1.4 with Marlin and dual endstops. during the last months we've invested a lot of time and money to make the machine meet our expectations. its not as advanced as some of the axamples ive seen made by the comunity, but it fits our requirements.
the machine runs perfectly fine using a sd card by exporting gcode from fusion360, using the RepRap postprocessor. (allmost - we still have to delete line N20, because otherwise the tool would scratch throug the workpiece… didnt figure out, whats the problem here - but that shouldnt be the topic here)
My question is: is there a "straight forward" way of controlling the RAMBo by using a MacBook via usb? (didnt find one yet) if yes, which software do i need and which postprocessor would be used therefore?
Anyways thanks to @ryan and the whole comunity - it is a great project so far for our students and we love the product!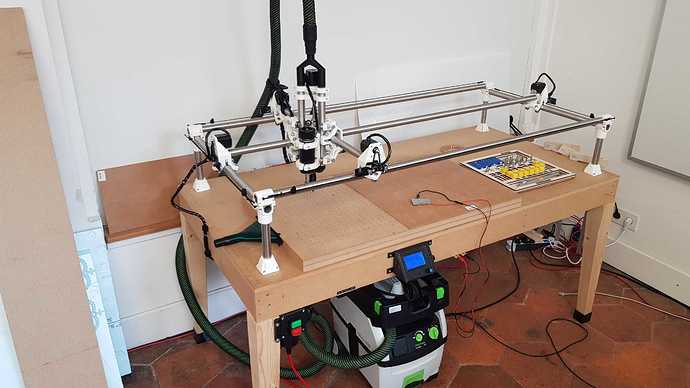 kind regards from germany
Joe