I've been putting together my MPCNC with the Rambo 1.4 that I ordered here. I tested it first with the serial stepper cables, and everything went smoothly.
I then updated the firmware to 513D, and started testing with the individual cables that I ordered from here.
The x1 and y1 steppers seemed to work, but x2 and y2 refused to cooperate.
I thought that maybe I needed to install the end-stop switches, so I did that, and while testing those with the M119 command, I found that the x2_min switch was always showing TRIGGERED, regardless of which switch I connected to the input.
At that point, I happened to flip the board over and was greeted with this: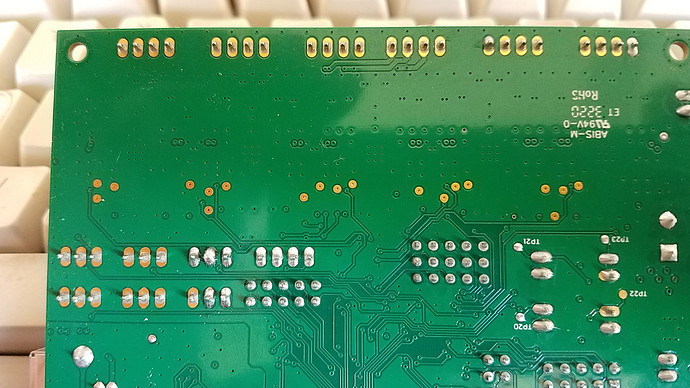 Needless to say, I was not happy.
I broke out my trusty soldering station and soldered all the suspect pins, checked them with a jeweler's loupe, and tried again.
Same result.
I'm now thinking that I have a problem board…