Hy guys,
my name is Michael, I am from Austria and want to show you some of my builds I have made with the MPCNC.
These cutting boards are made from pear wood. I have cut the outer lines, the groove and the letters with the MPCNC and filled the letters afterwards with epoxy. after sanding it has a very smooth surface. I used a 1mm bit for the letters which works fine.
Attached you can find some similar projects with epoxy, the fish one is my favourite - it's perfect for filleting fish. For all of these projects I used pear or apple wood.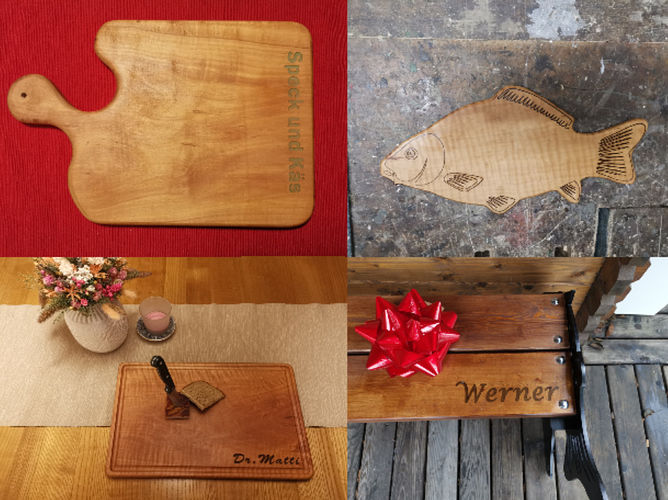 PS: as a new user I can only add 1 picture so I had to put them all together…