Let the build begin!
I'm planning on printing my parts out of ABS since I built a Voron v2 last year. This should provide similar (possibly better) rigidity to PLA but with higher heat deflection. Here is the first batch of parts from this last weekend. I didn't really have a color scheme in mind, but orange was already on the printer, so orange it is.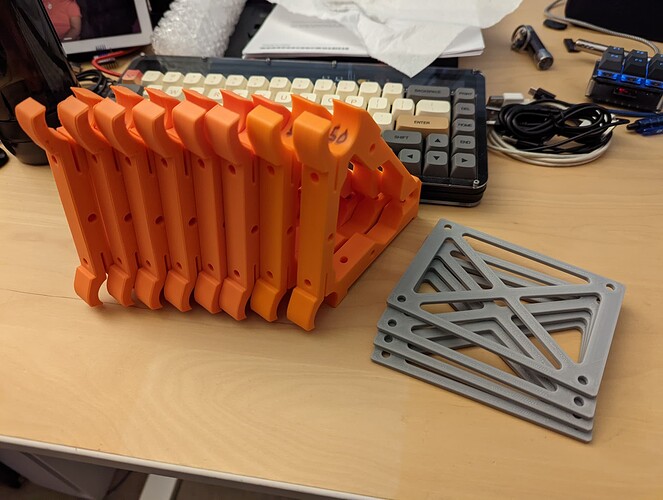 This will be my first CNC, so looking forward to learning along the way. Thanks in advance for any help and advice the kind members of this forum can offer along the way. If there are any kind souls in the Bay Area of Northern California that would like to cut my strut plates for me, I would be forever grateful.