Bought old Ron's plans and put it into FS 360. Couple of cockups as I did not model the bench, just made drawings and the inner supports are out by 5mm. Made some packers from 5mm ply and boom done.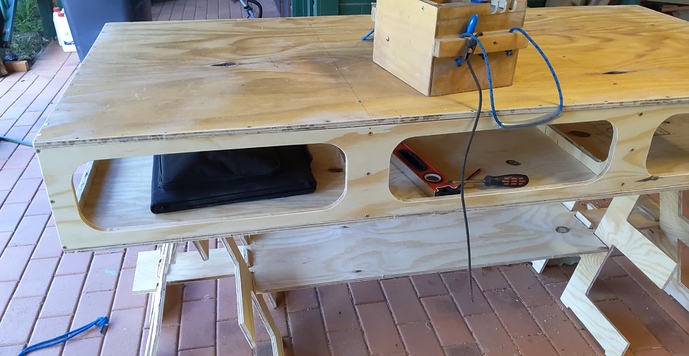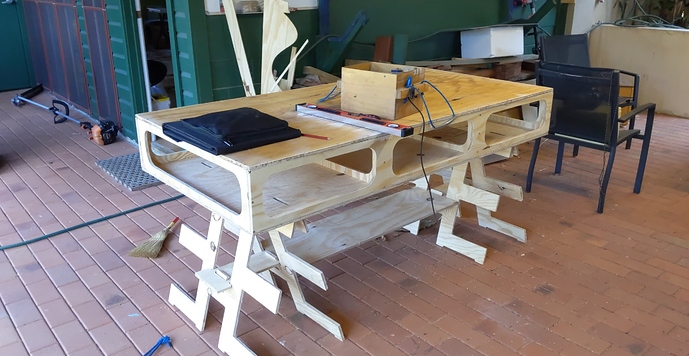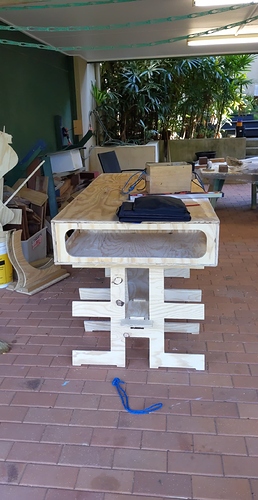 Used the nastiest plywood imaginable but applied epoxy to the top piece on both sides.
Yet to drill the holes as I have not got the clamps yet. That is proving a bit of a challenge locally.
Rob