It's assembled, it moves, and it cuts! Boy, I still have a lot to learn. A couple of obvious things that need to happen. I need a better system of clamping down parts. I really need to get smarter about the software. Just more homework overall. There's still some cleanup to do with where the electronics are going to sit.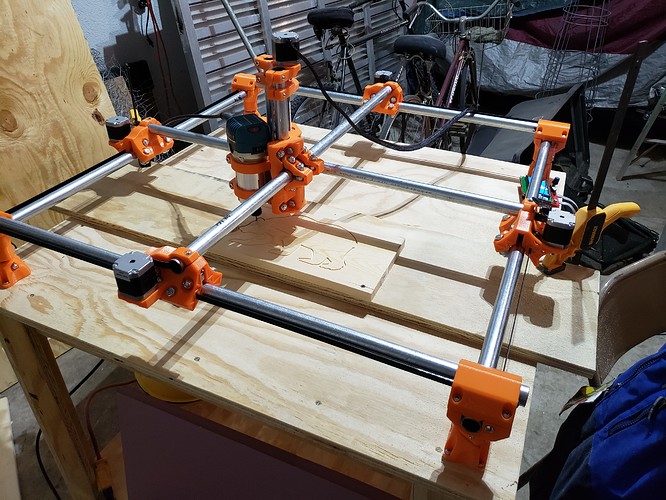 My son wanted to do a bear. It's nothing fancy, but we were both thrilled to get it to happen. The foam board went so smoothly that I may jumped to wood a bit too soon. Most were dumb mistakes that are entirely on me. I had the bit too far in so there wasn't enough Z, forgot to set home, not familiar enough with the software, etc.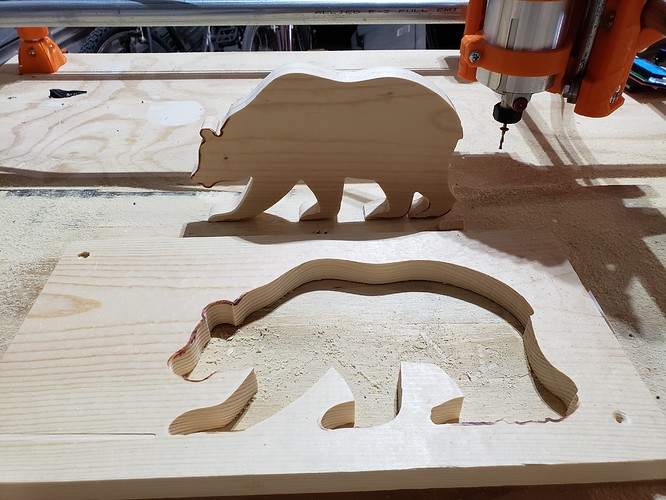 Heat started building up on this towards the end so the bear got a little charred. I didn't get chips so much as I did sawdust so that's not great. The collar on the bit got a bit close too. I used the impatient settings here:https://docs.v1engineering.com/tools/milling-basics/
I welcome and tips or advice going forward. Excited to see what else I can create now!