I have some wall space and we bought the marble machine X poster. This is the one from wintergatan. But it looks lonely, so I'm making some pen drawing art to keep it company. Here is the first: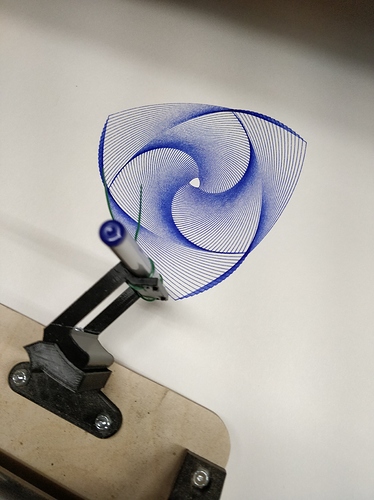 Video of it cruising along (at 30mm/s).

It was a total of 23 mins. I will post a finished photo when I get it all cleaned up. But it's too exciting not to share.
The pattern was made with sandify. The shape is a new Reuleaux shape, growing, spinning, with two switch backs. The pre gcode lifted the pen, moved it to the first xy, dropped the z and set the speed. Then the end gcode lifted the Z back up.