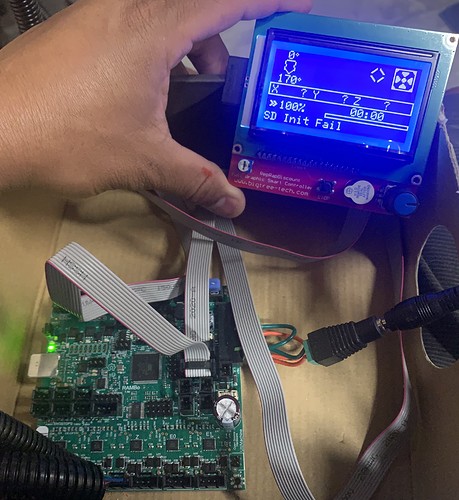 Hello, I've seen a couple of posts regarding the LCD card reader not reading the sd card on a Rambo 1.4 board. Has anybody found a solution?
It was able to read the gcode twice off the card, but no longer can read anything. It's a 8gb sandisk ultra 40mb/s sd/hc 10 card. Have also tried a Samsung 32gb microsd with an adapter and that did not work. However, I can still read and write to it from other devices.
I've also tried re-seating the cables of the LCD with no luck.
I got everything, including the Rambo 1.4 board from here. Any advice will be appreciated. Thanks