I've had my CNC for a while now but I'm finally getting around to using it now that I have space in my new house. I specifically built a "Nerd Room" in it. The architect had no idea what that meant
Anyway, I made a sign for my wife and now I see what everyone's talking about. I now have 5 more to make for her friends.
I know it's not the most exciting project ever, especially compared to the boats, arcade cabinets and speaker enclosures that I've just been reading through, but baby steps, right?
I got some really old oak from a guy in town who was tearing down an old fence he had. It's cool that right below the dark beat-up surface is still really nice wood.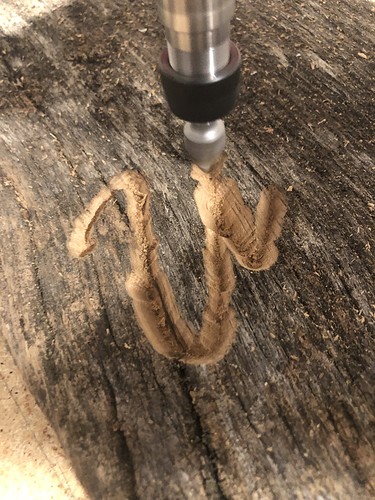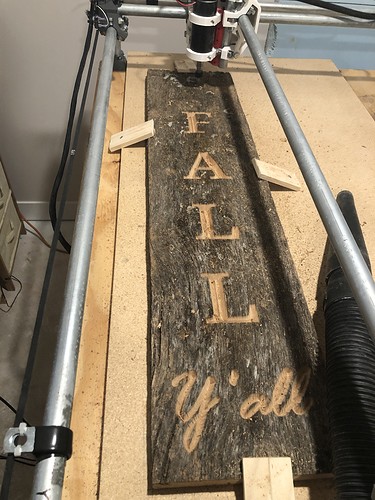 I made my MPCNC a bit on the big side and I was able to cut the whole sign in one go using a 60 deg V bit. However, the wobble in the middle was definitely noticeable and some of the middle letters weren't as clean as I'd like. I also didn't do a finishing pass for the thicker part of the FALL letters as I haven't quite figured that out yet. I just used a chisel to clean it up and then stuck a little white paint on to make the letters pop better.
I recently figured out how to make the Happy letters thicker in Inkscape, so that would have made the bit cut deeper. I'm hoping I could do the next one without needing to paint it as I like the pure wood look better.
Hopefully I can start posting more exciting projects soon